The China Dashboard: Tracking China's Economic Reform Program
VIEW EVENT DETAILS
NEW YORK, October 3, 2017 — Founding partner of Rhodium Group Daniel Rosen previews an Asia Society Policy Institute-Rhodium Group interactive online dashboard that assesses the ongoing impact of economic reforms on Chinese growth potential. The presentation is followed by a discussion with Evan Medeiros and Lanlan Zhang moderated by Asia Society Policy Institute President Kevin Rudd. (1 hr., 27 min.)
At the start of his tenure, President Xi Jinping presented a comprehensive economic reform agenda to steer China away from a "blind alley" of economic slowdown and toward maximum sustainable growth. Challenges both economic and political, internal and external, have slowed achievement of that agenda to date. As Xi starts his second five-year term, the fate of economic reform remains unclear. If his broad 2013 agenda is prioritized and implemented, strong performance is likely, and with it room for China to support globalization and for U.S.-China relations to improve. If reforms fall short, then liabilities built up to fuel past growth will lead to disruption at home and self-serving policies abroad.
Join us for a discussion — just days ahead of China's 19th Party Congress — on China's economic reforms, its evolving economic agenda, and the ensuing global implications.

This event will also serve as the sneak preview of an Asia Society Policy Institute-Rhodium Group interactive online dashboard, which builds on the ASPI-Rhodium seminal analysis of the Xi economic agenda (released on its first anniversary in 2014) to assess the ongoing impact of economic reforms on Chinese growth potential. This new project features a web tool allowing readers to explore progress-indicators on financial system reform, trade, cross-border investment, state enterprise reform, and fiscal realignment and other key areas, which those in business and policy can use to gauge China's convergence — or divergence — from its pledge to move more decisively toward market economy foundations.

SPEAKERS
Evan Medeiros leads Eurasia Group's coverage of the Asia-Pacific. In June 2015, he stepped down from the position of Special Assistant to the President and Senior Director for Asian Affairs at the White House's National Security Council. In that role, he served as U.S. President Barack Obama's top advisor on the Asia-Pacific and was responsible for coordinating U.S. policy toward the Asia-Pacific across the areas of diplomacy, defense and economic policy, and intelligence affairs. Mr. Medeiros is also an ASPI Senior Fellow.
---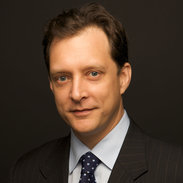 Daniel Rosen is a founding partner of Rhodium Group and leads the firm's work on China. He is also the Jack Wadsworth Fellow at the Asia Society Policy Institute. He is an Adjunct Associate Professor at Columbia University. From 2000-2001, he was Senior Adviser for International Economic Policy at the White House National Economic Council and National Security Council. He is a member of the Council on Foreign Relations and board member of the National Committee on U.S.-China Relations.
---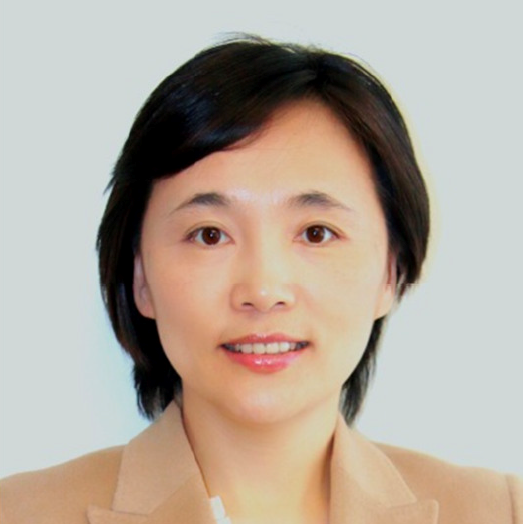 Lanlan Zhang is Vice Chairman of CICC US Securities, Inc., a wholly owned subsidiary of China International Capital Corporation Limited ("CICC"). Previously she was Director and CEO of CICC US Securities, Inc. Ms. Zhang joined CICC's Research Department in 1999. Since then, she has served as the Chief Analyst of CICC's Research Department, the Head of its Sector Research Group and its Strategic Research Group. Ms. Zhang received her Bachelor Degree in Economics from Shanghai International Studies University, and her Master of Business Administration degree from Hong Kong University of Science and Technology.
---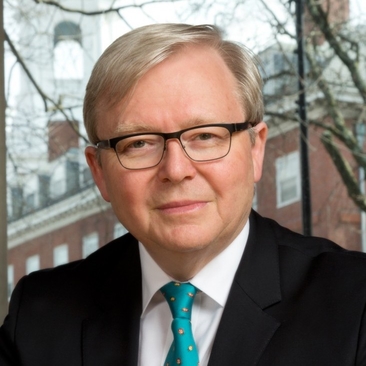 Kevin Rudd (Discussion Chair) is the inaugural President of the Asia Society Policy Institute. He served as Australia's 26th Prime Minister and as Foreign Minister. He is a Distinguished Fellow at Chatham House and the Paulson Institute, and a Distinguished Statesman with the Center for Strategic and International Studies. Mr. Rudd is a member of the Comprehensive Nuclear-Test-Ban Treaty Organization's Group of Eminent Persons. He is proficient in Mandarin Chinese and serves as a Visiting Professor at Tsinghua University.
Event Details
8:30 - 10 a.m.
Asia Society 725 Park Avenue New York, NY 10021
Buy Tickets
Members $15; Students/Seniors $20; Nonmembers $25
20171003T083000 20171003T100000 America/New_York Asia Society: The China Dashboard: Tracking China's Economic Reform Program

For event details visit https://asiasociety.org/new-york/events/china-dashboard-tracking-chinas-economic-reform-program Asia Society 725 Park Avenue New York, NY 10021
If you plan to attend, tell your friends on Facebook!
Join the Facebook Event »