Apolitical Romance
VIEW EVENT DETAILS
New York Asian Film Festival
Presented by New York Asian Film Festival
in association with Asia Society
New York Premiere
Apolitical Romance 對面的女孩殺過來
Taiwan, 2012
Running Time: 88 minutes
Format: HDCam
Language: Mandarin/Putonghua and Taiwanese with English subtitles
Director: Hsieh Chun-yi
Cast: Bryan Chang Shu-hao, Huang Lu, Qian De-men, Lu Xue-feng
A China-Taiwan cross-cultural rom-com with an excellent, unforced chemistry between its leads, Apolitical Romance follows Mainland girl (Huang Lu) as she visits Taiwan and gets involved with a local guy (Bryan Chang) who helps her track down her grandmother's first love from 60-odd years ago. Despite its English title, politics are never far below the surface, though always in a light, easy way. Huang's feisty, argumentative Mainlander (with the actress turning on a broad Beijing accent) contrasts notably with Chang's softer, almost boyish Taiwanese, who throws a tantrum when she criticizes his collection of robot toys. She's constantly referring to Taiwan as a "province" rather than a country. In return, he tries to teach her some Taiwanese (Hokkien) dialect, and introduce her to local food. As the barriers start to fall, and she mellows, the romance starts to click in emotionally, with an airport finale that teases the audience whether the two representatives of Greater China territories will "unify" their relationship.
Watch the trailer:
Presented with the support of the Taipei Cultural Center of TECO in New York. 
Package discount (applies to New York Asian Film Festival programs at Asia Society):
Buy 3 tickets for 3 unique programs (or more) in one transaction to receive $1 dollar off each ticket. In-person or phone purchase (212-517-2742) only.
Check out the Asia Society's New York Asian Film Festival line-up.
Check out the complete schedule of the New York Asian Film Festival (June 24-July 14). For up-to-the-minute Festival updates, visit: www.facebook.com/NYAFF.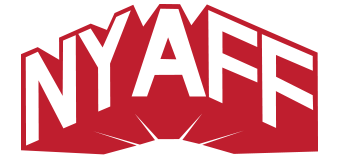 Event Details
725 Park Avenue, New York, NY
Online ticketing is now closed for this program. Tickets are available for purchase in-person. $8 Asia Society members; $10 seniors and students w/ID; $12 nonmembers. Package discount available. Check details on the left.

Add to Calendar
20140713T232000
20140714T004800
UTC
Asia Society: Apolitical Romance
725 Park Avenue, New York, NY
---