Anand Giridharadas — The True American: Murder and Mercy in Texas
VIEW EVENT DETAILS
Journalist and author Anand Giridharadas in conversation with Jack Tchen, New York University
Days after 9/11, Mark Stroman, an avowed "American terrorist," shot three South Asian immigrants in Dallas. The lone survivor of the three, Raisuddin Bhuiyan, a former officer in the Bangladesh Air Force, who had migrated to the United States with the dream of making a career in technology, lost the sight in his right eye, fell into debt as a result of his medical expenses, and was abandoned by his fiancée. A decade later, inspired by his hajj, the pilgrimage to Mecca, Bhuiyan decided to forgive Stroman, in the name of Islam, and joined the campaign to spare his would-be murderer from death row.
The True American is a remarkable true story which traces the making of these two men, their fateful encounter, and their journeys to find peace. Written with a journalist's eye for observation and attention to fact, it embodies a compassion which immerses the reader in the lives of its protagonists, while keenly exploring the American Dream in its many complex dimensions. It encompasses an exploration of both American xenophobia and the nation's dependence on immigrants, the encounter of Islam and the West, and it is ultimately a story of how — or whether — we choose what we become.
"Remarkable. ...a richly detailed, affecting account. ...Giridharadas seeks less to uplift than illuminate."
— Ayad Akhtar, New York Times Sunday Book Review
Anand Giridharadas will be in conversation with Jack Tchen, New York University. The program will be followed by a book sale and signing.
Anand Giridharadas is a columnist for The New York Times and author of India Calling: An Intimate Portrait of a Nation's Remaking, an account of returning to the India his parents had left when they immigrated to the United States. Born and educated in the U.S., Giridharadas returned to India to work as a consultant for McKinsey & Company, where he served on projects advising a state government on urban development, a pharmaceutical company on organizational redesign, and Indian and Chinese businesses on overseas expansion. Since becoming a journalist in 2005, he has written for various sections of the New York Times and from 2005 to 2009 he reported on India, from a base in Mumbai for the New York Times and the International Herald Tribune. He is currently based in Brooklyn.
Jack (John Kuo Wei) Tchen, is a facilitator, teacher, historian, and curator. An associate professor at New York University, he is founding director of Asian/Pacific/American Studies Program and Institute at New York University and co-founder of the Department of Social and Cultural Analysis. He is also co-founder and senior historian at the Museum of Chinese in America. Tchen is the co-editor of the recently published Yellow Peril!: An Archive of Anti-Asian Fear, a comprehensive repository of anti-Asian images and writings. He is also the author of the award-winning books New York Before Chinatown: Orientalism and the Shaping of American Culture, 1776-1882 and Genthe's Photographs of San Francisco's Old Chinatown, 1895-1905. Awards include the Charles S. Frankel Prize from the National Endowment for the Humanities (renamed The National Medal of Humanities).
Co-presented by the Asian/Pacific/American Institute at NYU.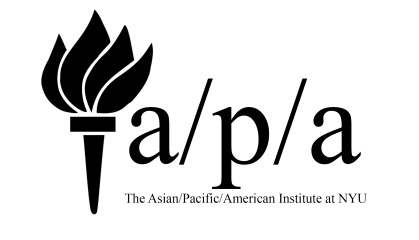 Shop AsiaStore for The True American and other books by Anand Giridharadas
Event Details
6:30 - 8:30 p.m.
725 Park Avenue (at East 70th Street)
$10 members; $12 students/seniors; $15 non-members. Online ticketing is now closed. Tickets are available for purchase at the door.