Cinema on the Edge: the Best of the Beijing Independent Film Festival 2012-2014 (Film Series)
Cinema on the Edge: the Best of the Beijing Independent Film Festival 2012-2014
August 7 to September 13, 2015 (Multiple venues)
China is one of the most exciting places for independent cinema in the world. Its break-neck pace of change has driven its independent filmmakers to invent radical new film languages. These films are made without approval of the censors and cannot be seen in regular movie theaters. Independent film festivals offer an invaluable space in China for independent filmmakers to meet with their audiences, and to sustain a concrete, vibrant, alternative Chinese filmmaking community. Since 2004, the Beijing Independent Film Festival (BIFF) has been the most important venue for these films in China. But in 2014, BIFF was forced to cancel its festival following police crackdown.
With the cooperation of BIFF, Cinema on the Edge: the Best of the Beijing Independent Film Festival 2012-2015 presents a version of the BIFF festival in North America, screening some of its best and most representative films at various venues in New York City from August 7 to September 13, 2015, including Anthology Film Archives, Asia Society, Maysles Cinematheque, Museum of Chinese in America, and UnionDocs.
Screenings at Asia Society:
725 Park Avenue (at 70 Street)
New York, NY 10021
Click on individual films below for more information. 
---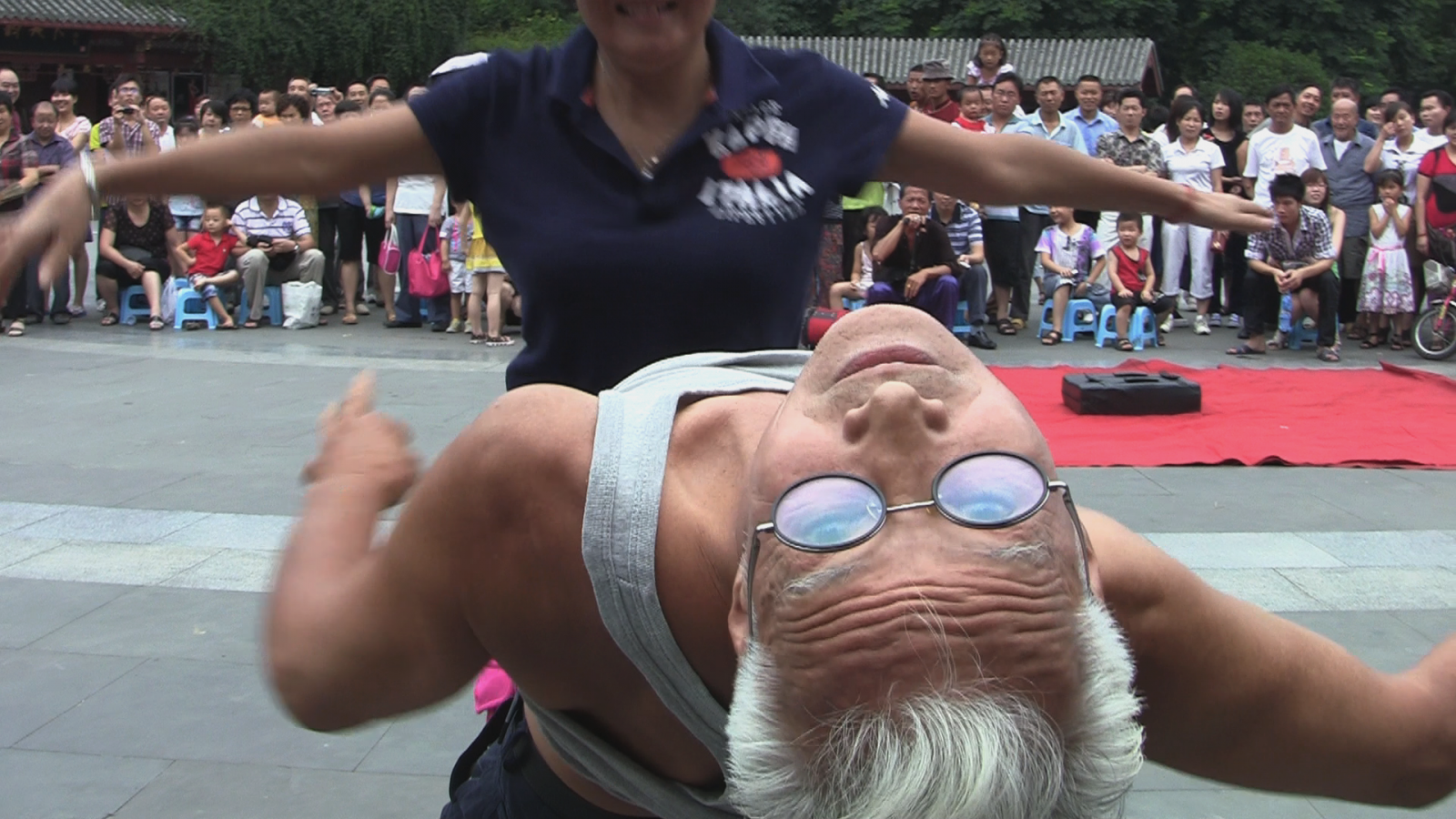 Thursday, August 20, 2015, 6:30pm
People's Park
人民公园 / Renmin gongyuan
Directed by J.P. Sniadecki & Libbie Cohn
2012. USA/China. 75 min. DCP. In Sichuanese and Mandarin Chinese.
This delightful documentary was shot in the buzzing People's Park, Chengdu, Sichuan in one single, bravura take lasting 75 minutes. Made by two young American directors, the film captures the fullness of Chinese urban leisure life. As the camera pans side to side and glides relentlessly forward through the park, it catches hundreds of Chinese urbanites out for fun, relaxation, socializing, and a certain kind of freedom: eating, strolling, singing, practicing calligraphy, and watching each other. Watching becomes dancing, as the film slowly gathers an ecstatic, trance-like groove, building to a rapturous climax, as people, movement, music, image, and sound mix together: this is as close to pure pleasure as cinema gets.
Introduction by Angela Zito, Anthropology Department, New York University, who will also moderate a post-screening Q&A with director J.P. Sniadecki.
Watch the introduction and Q&A on video here. 
Monday, August 24, 2015, 6:30pm
The Dossier
档案 / Dang'an
Directed by Zhu Rikun
2014. China. 129 min. DCP. In Chinese with English subtitles.
Tsering Woeser, the subject of Chinese filmmaker Zhu Rikun's extraordinary documentary, is a Tibetan writer now based in Beijing. Through her writing and online presence, she has become one of the most eloquent voices on Tibet. Zhu's sharply designed, formally innovative documentary unfolds completely in Woeser's own voice: Zhu alternates formally photographed scenes of the writing reading excerpts from her secret government "dossier" (to which she has somehow gained access) with scenes of her speaking in her own soft but passionate voice. Woeser's moving account of her political awakening and current activism makes for a powerful document of a Tibetan woman finding her voice and insisting on her freedom to use it.
This screening is co-presented with Columbia University's Modern Tibetan Studies Program.
Post-screening Q&A with director Zhu Rikun and Robert Barnett, Columbia University, moderated by La Frances Hui, Asia Society Film Curator.
Watch the Q&A on video here. 
Cinema on the Edge: the Best of the Beijing Independent Film Festival 2012-2014 is curated by Shelly Kraicer and produced by Karin Chien.
Presented with the Center on U.S.-China Relations.