Interview: Comedian Margaret Cho on Hot Food, Confucius and Her Next Tattoo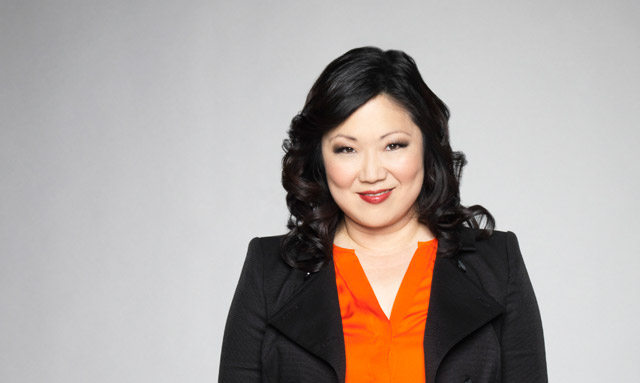 Margaret Cho thinks her mouth is "made of asbestos." (Kevin Lynch)
Margaret Cho has played many roles over the course of her 20-year career: groundbreaking comedian, actress, author, fashion designer, singer-songwriter, and gay icon. Currently you can find the Korean-American San Francisco native starring in Lifetime's Drop Dead Diva and touring her latest act Mother. We caught up with her via email.
To mark Asian Pacific American Heritage Month, we'll be running Q&As with noteworthy Asian Americans throughout May. Read them all here.
From your early days, you often use your family as material in your stand-up — and your mother was the "headliner" in your latest tour. How did your parents and your cultural upbringing influence your career path?
Yes I think so, but what was remarkable was how much it really informed me as a person. I don't know how Confucian I actually am consciously, but it seems to really have affected me because of my upbringing. I'm very drawn to Korean culture and food now that I'm older and have a more secure sense of my Americanness. There was a period where I wanted to avoid Korean things because they felt so close to home, but now I miss my home so much!
What was one of the most memorable moments of your career?
I think when I saw myself on TV performing for Bob Hope's young comedians special. It was probably 1992, at J.J. Abrams' home of all places. Of course he's very famous now, and he was a successful filmmaker even back then.
Do you consider yourself a multi-role model for other Asian Americans, LGBT Americans, and minority women?
I'd like to be, in that I'm very proud of my accomplishments and I seek to represent my community honestly and with compassion and hopefully inspire others.
You have some pretty amazing tattoos that you've said protect you and identify you as an individual. Any thoughts on what you'd like to get next?
I'd love to get something Korean! I have a lot of different kinds of tattoos, but nothing specifically Korean! So perhaps a deer or a bottle of soju!
As a Korean-American, what in the Korean culture do you strongly identify with?
I like to eat very hot — that is thermally hot — food. I think my mouth is made of asbestos.