Celebrating 20
In 2017 Asia Society Australia turns 20
2017 marks the 20th anniversary of Asia Society Australia. It is a significant milestone and an opportunity to reflect on our achievements and the work ahead.
Launched in 1997 by then Prime Minister John Howard to broaden interest and understanding in Australia of Asian countries and their politics, business and culture, Asia Society Australia has been consistently recognised for the quality of its insights and the ability to bring together Australian and the region's leaders, networks and communities in a dialogue on the critical issues in Australia-Asia engagement. As the leading Asia-focussed Australian organisation with the global and regional DNA, our responsibility to lead and inform a conversation about Asia in Australia has never been more critical.
---
Message from the Prime Minister
Read the Congratulatory Message from Prime Minister of Australia The Hon Malcolm Turnbull MP on the occassion of the 20th anniversary of Asia Society Australia. More >>
---
Much has changed since our founders – Hugh Morgan AC and Richard Woolcott AC led the development of Asia Society's Australian Centre.
The share of the global GDP by developing and advanced Asian economies has grown from 26% in 1997 to 38% in 2015. Australia's total trade with Asia has nearly quadrupled. China's trade with Australia alone has multiplied by 1500%. In immigration, the rate of arrivals to Australia from South East Asia, South Asia and East Asia has increased from approximately 35% to 56% of all arrivals.
Yet despite the progress we have made, there is still much to be done. Our investment in Asia continues to be disproportionally low and our trade lacks sectoral diversity. The teaching and learning of Asian languages has declined since 1997. Populism and intolerance are on the rise. Our Asian Australian community is under-represented in the leadership of our institutions.
It makes our mission of building Asia-connected Australia ever more relevant. That's why we have embarked on the strategic transformation program – Asia Society Australia 2020 – to grow our impact, network and reach.
We are grateful to all our members, supporters and friends for making Asia Society Australia a successful, growing and dynamic social enterprise that we are today.
We look forward to celebrating and working together.
Philipp Ivanov
CEO, Asia Society Australia
---
Asia Society Australia's 20th anniversary dinner
On 30th of August, Asia Society Australia celebrated its 20th anniversary. This special night, presented in partnership with Blackmores brought together over 450 leaders from across business, government, education, policy and the arts. Speeches by Foreign Minister, Julie Bishop and Shadow Foreign Minister, Penny Wong celebrated Australia's place in Asia. Blackmores Chairman, Stephen Chapman introduced the night's Keynote speaker, former Australian Prime Minister John Howard, who recapped Australia's role in a changing Asia over the last 20 years. Sydney Symphony Orchestra wowed guests and accepted the Asia Society – Chopard Passion for Excellence Award for cultural diplomacy.
But the big highlight of the night was honoring those who made Asia Society Australia into what it is today. Global Co-Chair, Ronnie Chan and three of our GEN A members presented the Asia Society Australia Leadership Award to Hugh Morgan, Founding Chairman, Dick Woolcott, Founding Director and Warwick Smith, Chairman Emeritus.
Browse the photos from the event here >>
---
KEYNOTE
THE HON JOHN HOWARD OM AC
Former Prime Minister of Australia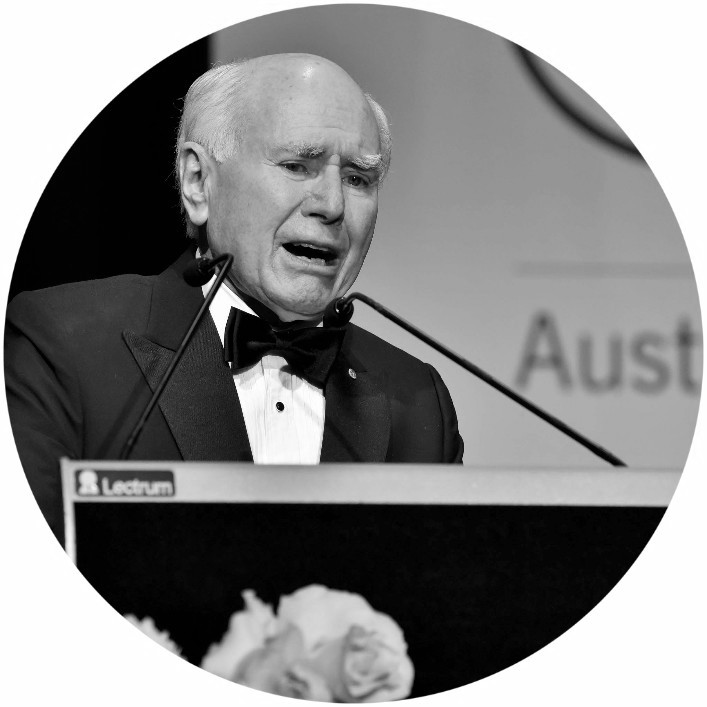 "When I look at the extraordinary economic achievements of the Asian region, of which Australia has been a part, and the liberation of so many people out of poverty which has been a feature of the past twenty years, I would hope one of the things we would hope to do, not only through the Asia Society, but as people who see the future of this country as a continuation of what has been achieved over the past twenty years, we recommit ourselves to the cause of openness in trade, recommit ourselves to welcoming foreign investment provided that it follows the rules that are laid by our country".
Read the full speech here >>
Watch the video here >>
---
REMARKS
THE HON JULIE BISHOP MP
Minister for Foreign Affairs
"To the Asia Society, to what it has achieved, to what is to come, to Australia's friends in the region, this most remarkable of neighbourhoods."
Read the full remarks here >>
Watch the video here >>
---
REMARKS
SENATOR THE HON PENNY WONG
Leader of the Opposition in the Senate and Shadow Minister for Foreign Affairs
"So as I congratulate the Asia Society Australia for a job well done in its first two decades, I encourage it to continue making Australia a real participant in Asia's realisation of its prospects in this century. As we contribute to Asia's prosperity and security, so will we benefit. Engagement is the key to making the most of the Asian century."
Read the full remarks here >>
Watch the video here >>
---
OUR HONOREES
In recognition of their outstanding leadership of Asia Society Australia and commitment to the advancement of Australia-Asia relations, we honoured our founders:
(L-R) The Hon Warwick Smith AM, Chairman Emeritus, Asia Society Australia, Richard Woolcott AC, Founding Director, Asia Society Australia, Hugh Morgan AC, Founding Chairman, Asia Society Australia. 
---
PASSION FOR EXCELLENCE AWARD
The Sydney Symphony Orchestra has been honoured for five decades of building and strengthening cultural ties between Australia and Asia.
The orchestra was presented with the inaugural Asia Society Australia-Chopard Passion for Excellence Award, honouring excellence in the field of cultural diplomacy at the Asia Society Australia 20th Anniversary Gala in Sydney. More >>  
---
Presenting Partner:

Foundation Partners: 
Time and Jewellery Partner: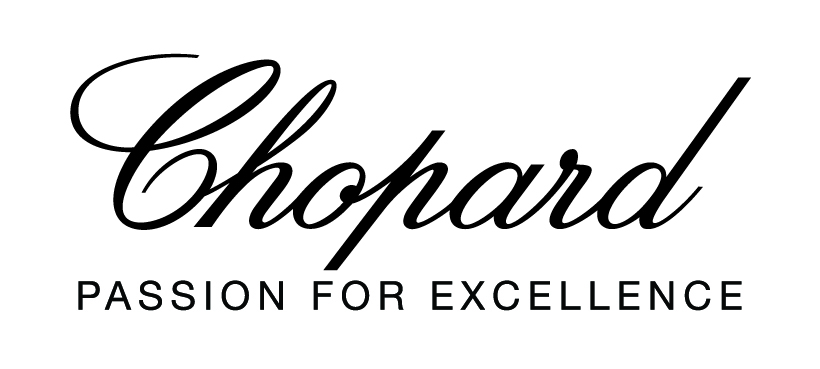 Gold Partner:
Cultural Partner:
---
A celebration of 20 years of Asia Society's Australia Center bringing together our leaders, members, supporters and friends.
A collection of essays from the leading Australian opinion-shapers and new voices on how Asia's rise is fundamentally altering Australia's foreign policy, economy and society and how Australia should respond.
2017 Asia 21 Young Leaders Summit will be held in Melbourne, co-hosted with the Victorian Government. Asia Society's Asia 21 Young Leaders Initiative is the region's preeminent network of more than 800 young leaders from 30 countries focused on shaping a brighter future for the Asia-Pacific region. Each year, Asia Society selects a new class of leaders through a competitive process based on outstanding achievement, commitment to public service, and a proven ability to make the world a better place. The Summit will bring together 2017 cohort, alumni and global and Australian leaders.
A visual insight into Asia Society's past 20 years in Australia.
---
Wish us Happy Birthday! 
---