Support Asia Society Australia
Join. Empower. Build a Legacy
For 60 years globally and 20 years in Australia, Asia Society has been building bridges of understanding between leaders and change-makers of Asia, Australia and the United States. 
To grow our impact and pursue our goal of building Asia-connected Australia, the support of donors like you is critical.
Asia Society Australia is Australia's leading national centre for engagement with Asia, established in 1997. We are a part of Asia Society – a preeminent global organisation and one of the best examples of a philanthropic vision and endeavour that has created the most respected global non-profit organisation of its kind in the world.
Asia Society Australia is:
A dynamic social enterprise powered and supported through the membership of the leading Australian and global companies, education and government institutions
A non-profit, non-political, privately-funded charitable organisation registered under the Australian Charities and Non-Profit Commission
A distinct voice on Asia in Australia, maintaining a full programming and financial independence from Asia Society, with an exclusive focus on Australia-Asia engagement
Your tax-deductible contribution to Asia Society Australia will help support our programming and growth, while enabling a long-lasting connection between you and Asia Society, a preeminent global organisation with a stellar reputation and influential global network.
Opportunities to Make an Impact
With dynamic leadership, new energy and sustainable base, Asia Society Australia is committed to:
Promote a robust, balanced debate on Asia in Australia
Support new leaders and voices in Australia-Asia relations
Connect policy, business, academic and cultural leaders and communities to generate new ideas and find innovative solutions for Australia-Asia engagement
Promote our multicultural, inclusive and open society and empower Asian-Australian leadership
GEN A – Supporting the Next Generation of Asia-Connected Australian Leaders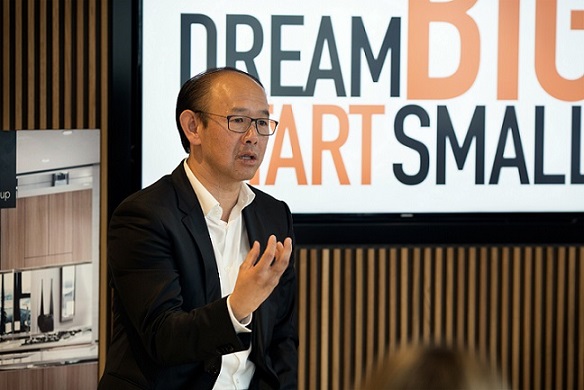 Iwan Sunito, Crown Group CEO speaks to GEN A Masterclass participants. Sydney, 2017.
We are acutely aware of our responsibility to empower the new generation of Asia-engaged Australian leaders.
That's why in 2016 we launched a new program - Generation Asia or GEN A - a learning, networking and leadership development platform which supports young leaders from the Asia Society Australia network.
GEN A has a capacity to grow into a national program reaching more young leaders from diverse backgrounds and communities.
But we need your support to make it happen. Your contribution will:
Scale up GEN A and make it more impactful and visible
Establish scholarships to enable those from disadvantaged communities to access GEN A
Help fund GEN A-led missions to Asia
Support programs, mentors and speakers within the GEN A
Case Studies of Impact
Asia Society Australia launches Gen A Network - With Dr Tim Soutphommasane, Race Discrimination Commissioner leading an inter-generational conversation on leadership and changing the status quo

Iwan Sunito, Co-founder and CEO of Crown Group, shares his life story from Indonesia to Australia and the world with the emerging Australian leaders
Named Chairs, Scholarships, Fellowships and Programs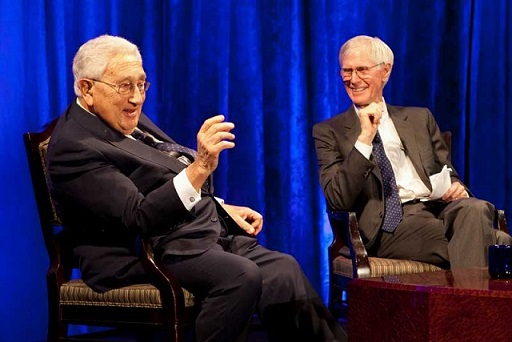 Dr Henry Kissinger (left) and Orville Schell, Arthur Ross Director of the Center on U.S.-China Relations at Asia Society. Arthur Ross' philanthropic investment enables the Centre to attract a world-class talent and expertise on China and produce cutting-edge research on the world's most important bilateral relationship.
Named and endowed chairs, scholarships, fellowships and programs are the best practice in philanthropy to achieve a long-term impact. Named initiatives will help Asia Society to attract and support the world's leading thinkers and emerging leaders; find solutions to complex challenges and issues facing Australia and the region; and build an intellectually rigorous and relevant programming and research.
There are a variety of ways to fund such a commitment, including planned gifts, which often provide tax or other income benefits to the donor.
Case Studies of Impact
Victoria-Asia Society Distinguished Fellowship

AECOM and Asia Society announce a three-year partnership - Imagine 2060: Delivering Tomorrow's Cities Together
Legacy-Building: Asia Society Australia Centre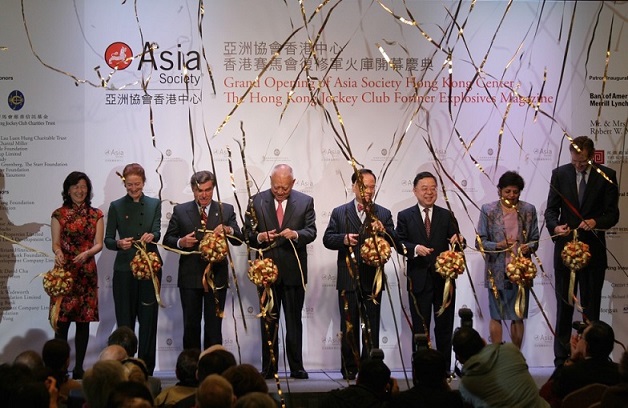 HONG KONG, February 9, 2012 - Asia Society made history with the grand opening of its new state-of-the-art Hong Kong Centre.
As a part of our 2020 Strategy, we seek to grow our physical footprint and establish a prominent public space celebrating Australia's geographic, cultural and economic connectivity with Asia.
The absence of a public centre in Australia dedicated to Asia – despite the intensity of Australia's economic, cultural and people-to-people engagement with Asia and the growing Australian-Asian communities – is a gap that Asia Society with its stellar reputation, world-class programming, global network and a track-record of establishing award-winning public venues is capable of filling.
Case Studies of Impact
Asia Society New York - Asia Society's headquarters, home of the John D. Rockefeller III Asian Art Collection, a policy, education and cultural centre dedicated to Asia in the heart of New York

Houston - Asia Society Texas Center is an architectural marriage of east and west. Designed by Japan-born, Harvard-educated Yoshio Taniguchi, it combines contemporary international design with an understated elegance and serenity one associates with Asia

Hong Kong  - The 1,364 hectare site, which housed a group of four former British military buildings, is successfully transformed into a cultural, artistic and intellectual hub of Hong Kong
Planned Giving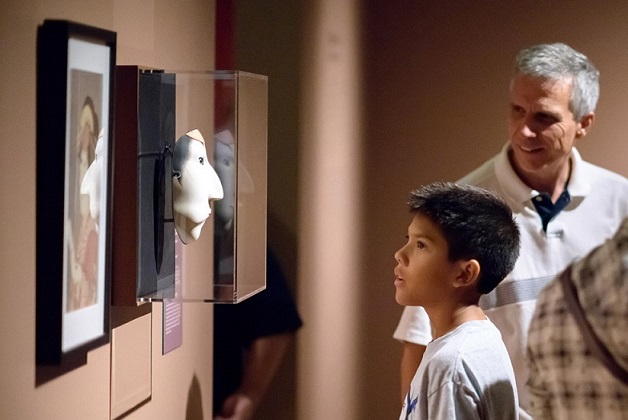 Any gift to the Asia Society Australia is an act of generosity. To make a planned gift to underscore your work of a lifetime is a significant commitment. Careful planning will ensure that you will achieve your desired impact and objectives for you, your family and the Asia Society.
---
Please contact us to discuss many ways to support Asia Society Australia:
Philipp Ivanov
Chief Executive Officer
Asia Society Australia
Telephone: +61 2 8199 9402
E-Mail: pivanov@asiasociety.org