Investment Climate
Australia has had a generally open and welcoming foreign investment climate, and its largest sectors of the economy, mining and agriculture, attract the majority of inbound foreign investment. Although foreign direct investment (FDI) inflows have been building over the past decade, due to recent tensions with China, Australia's largest trading partner, inbound FDI has plummeted. In 2020, Australia received US$20.1 billion of inbound FDI versus US$29.6 billion five years earlier, a decrease of 32 percent. Also due to the COVID-10 pandemic and economic fallout, real GDP growth in 2020 decreased by 2.4 percent. 
Historically, Australia has been an attractive destination for foreign investors due to its political stability, strong legal system, and overall ease of doing business. That said, a relatively high corporate tax rate and strict compliance requirements have caused some investors to complain of unfavorable treatment. Additionally, in 2019 Australia began implementing tougher screening policies for foreign investors in specific industries with potential security risks, such as defense manufacturing, technology, energy, and telecommunications. Australia currently ranks 79 out of 146 in economic complexity and looks to boost economic productivity by investing in emerging and digital technologies. 
Despite Australia's recent shift toward protecting strategic interests and increased scrutiny in foreign investment for certain sectors, it continues to implement measures to improve its investment climate. The government provides streamlined support to potential investors looking to set up new businesses and provides assistance particularly for investments that help facilitate research and development, job creation, and professional training. Australia's top sources of FDI in recent years have been the United States, the United Kingdom, and Japan.
---
Recent Investment/Supply Chain Policies
National
Subnational
---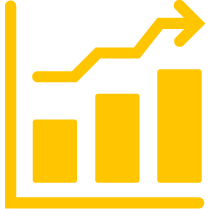 Economy-Wide Policies
SUBSIDIES
National
On October 1, 2020, the Australian government announced the Modern Manufacturing Initiative, which provides AU$1.3 billion (US$973 million) in funding for "large manufacturing projects that have broad sectoral benefits across the National Manufacturing Priorities" and helps manufacturers integrate into international supply chains. The priority sectors for this initiative are resources technology and critical minerals processing, food and beverage, medical products, recycling and clean energy, defense, and space.

On October 1, 2020, the Australian government announced the Supply Chain Resilience Initiative, which will allocate AU$107.2 million (US$79.4 million) to examine vulnerable, essential and critical products –– starting with common medicines, PPE and agricultural production chemicals. On July 2021, the Government started delivering grants to businesses to build capabilities that address and identify critical supply chain vulnerability.
ADMINISTRATIVE BARRIERS
National
On May 14, 2021, the government announced a variety of measures to "attract talented individuals and exceptional businesses to Australia." For example, the government plans to "finalize the implementation of the Corporate Collective Investment Vehicle regime" and "establish a more efficient licensing regime for foreign financial service providers." 
LABOR REFORM
National
OTHER POLICIES
National
---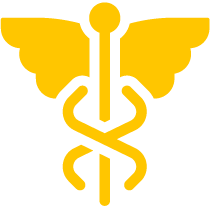 Medical
TAX INCENTIVES
National
On May 13, 2021, the government announced a new AU$206 million (US$152 million) Patent Box Scheme to "encourage investment in Australia's biotechnology and medical technology sectors."  Under the scheme, income from Australian medical and biotech patents will be taxed at a concessional corporate tax rate of 17 percent, rather than the standard rate of 25 to 30 percent. 
---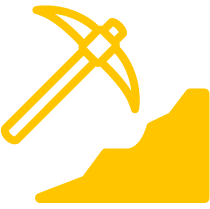 Mining
OTHER
National
On January 21, 2020, the Australian government established the Critical Minerals Facilitation Office to provide national policy and strategic advice on critical minerals and to connect Australian critical minerals projects with investors, regulators, government financing facilities, and Australia's strategic partners.