Supply Chains: South Korea
Investment Climate
South Korea is one of the most globally integrated countries in the world with a large and sophisticated economy. Since market liberalization measures were implemented in the 1990s, foreign direct investment (FDI) has been rising steadily. South Korea currently maintains few restrictions on FDI and has a relatively open business climate. In 2020, it received US$9.2 billion of inbound FDI versus US$4.1 billion five years earlier, an increase of 124 percent. Due to the COVD-19 pandemic and economic fallout, real GDP growth in 2020 decreased by 1.0 percent. 
South Korea's advanced economy, highly educated workforce, and strong information and communications technology (ICT) infrastructure remain highly attractive to foreign investors. That said, the country's already mature status and large domestic firms mean its capital stock is already high, making other countries in the region potentially higher growth investment opportunities. Additionally, the expiration of tax breaks for foreign investors in 2018 and the economy's complex regulatory framework remain barriers for further investment. South Korea sits high up in the global value chain and has prioritized making itself a leader in research and skill-intensive products. As such, the economy currently ranks 5 out of 146 in economic complexity.  
To encourage greater FDI, the government has been experimenting with low regulation "sandboxes" in innovative industries and is looking to re-shore some of its overseas production through incentives. In July 2020, the Korean New Deal, was introduced under which the government will invest US$144 billion with the aim of creating 1.9 million jobs in the digital and green sectors by 2025. In recent years, South Korea's top foreign sources of investment have been the United States, Malta, and China.
---
Recent Investment/Supply Chain Policies
National
Subnational
---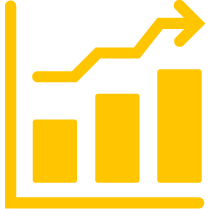 Economy-Wide Policies
TAX INCENTIVES
National
SUBSIDIES
National
ADMINISTRATIVE BARRIERS
National
SPECIAL ECONOMIC ZONES
National
OTHER POLICIES
National
---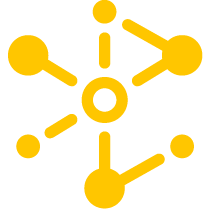 Information and Communication Technology
TAX INCENTIVES
National
SUBSIDIES
National
ADMINISTRATIVE BARRIERS
National
SPECIAL ECONOMIC ZONES
National
---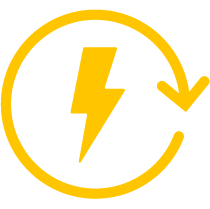 Energy
TAX INCENTIVES
National
On July 8, 2021, President Moon Jae-in unveiled the government's new K-Battery Development Strategy. Under the strategy, the government will attract more than KRW40 trillion (US$35 billion) from the private battery sector through massive tax incentives and other measures. Tax incentives include up to 50 percent in tax breaks for battery research and development (R&D) investments and up to 20 percent for facility investments. 
SPECIAL ECONOMIC ZONES
National
On July 8, 2021, President Moon Jae-in unveiled the government's new K-Battery Development Strategy. Under the strategy, the government will establish a "next-generation battery park … to provide comprehensive support for research, empirical assessment and the nurturing of professionals."