Investment Climate
Since 2010, Cambodia has witnessed robust economic growth, and its economy has been expanding rapidly due to its strong tourism sector and emergence as a manufacturing hub, particularly in textiles and apparel and agro-processing. The government has prioritized attracting foreign direct investment (FDI) and has established a fairly liberal foreign investment regime. However, Cambodia's investment climate remains challenging for investors due to regulatory barriers. In 2020, it received US$3.6 billion of inbound FDI versus US$1.8 billion five years earlier, an increase of 100 percent. Due to the COVID-19 pandemic and economic fallout, Cambodia's real GDP decreased in 2020 by 3.1 percent. 
Cambodia's high growth potential, low-wage workers, few limitations on full foreign ownership of local assets, and tax holidays have prompted foreign firms to explore investments in the country. However, the country's relatively low-skilled labor force, small market size, weak infrastructure, and lack of regulatory transparency have presented challenges. As Cambodia still primarily relies on tourism and the textile and apparel industries, it ranks low on economic complexity, where it currently stands at 112 out of 146. 
Cambodia continues to actively attract FDI and has established a number of special economic zones (SEZs) to provide support in setting up and operating businesses; there were a total of 23 SEZs as of February 2020. Top sources of foreign investment in recent years have been China, South Korea and Vietnam.
---
Recent Investment/Supply Chain Policies
National
Subnational
---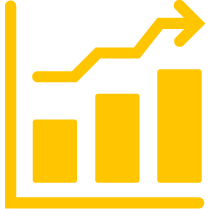 Economy-Wide Policies
ADMINISTRATIVE BARRIERS
National
On June 15, 2020, the Cambodian government announced the launch of a "Single Portal" online business registration system, which allows investors to register their businesses and taxes within eight days and all on one streamlined online platform.
OTHER POLICIES
National
[Possible New Policy/Program] On October 2, 2021, according to Phnom Penh Post, the Executive Cabinet approved the Law on Public-Private Partnerships (PPP), which seeks to improve the investment climate in Cambodia for domestic and foreign companies. Based upon the Public-Private Partnerships for Public Investment Project Management 2016 – 2020, the new PPP law also will work to enhance the government's provision of subsidies and improvement of its legal climate for private sector investment.

[Possible New Policy/Program] On September 21, 2021, according to Phnom Penh Post, the Senate Third Committee announced the unanimous passing of the Draft Law on Investment Without Amendment, which, once enacted, will replace the 1994 Law on Investment and its 2003 amendment. It is currently awaiting final review and approval from the Senate and Constitutional Council. The new investment law aims to "create an open, transparent and predictable legal framework conducive to investment" and "attract and promote quality, efficient and effective domestic and international investments." 
---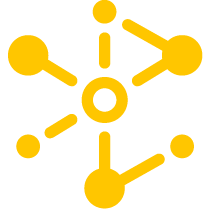 Information and Communication Technology
OTHER POLICIES
National
On November 25, 2020, the Cambodian government announced the official launch of its E-Commerce Strategy, building on the E-Commerce Law passed on November 2, 2019. According to Minister Pan Sorasak, the strategy aims to "develop domestic industry, diversify the economy and prop up capacity building for the Kingdom's small and medium enterprises (SMEs)." The strategy consists of 10 chapters –– strategy, policy, and institutional coordination; legal and regulatory frameworks; SME regulations; information and communications technology (ICT) infrastructure; digital knowledge infrastructure; payment systems; domestic e-commerce logistics; cross-border trade; access to finance; and trade information and market support.
---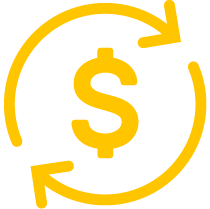 Financial Services
TAX INCENTIVES
National
On May 5, 2020, the Ministry of Finance issued Prakas 471, which provides guidance for the implementation of a Withholding Tax (WHT) Incentive for securities investors on the Cambodian Securities Exchange (CSX). In an effort to attract more investors to the Cambodian stock exchange, the incentive reduces the WHT on interest and dividends received from the holding, buying, and selling of bonds and securities by 50 percent, for the period between January 1, 2019 and December 31, 2021.