Investment Climate
Taiwan is a top destination for supply chains and higher value-added manufacturing, including electronics and semiconductors. The Taiwanese government actively promotes foreign direct investment (FDI) with investment-friendly policies; as a result, the economy continues to be a draw for foreign investors. In 2021, Taiwan received US$5.4 billion of inbound FDI versus US$9.6 billion five years earlier, a decrease of 43 percent, and real GDP grew by 6.2 percent.
Taiwan's economic sophistication attracts many investors, particularly technology firms looking to take advantage of Taiwan's infrastructure, large industrial base, advanced research and development (R&D) and highly skilled labor force. Conversely, already high levels of investment somewhat limit further growth opportunities given limited land availability. Due to Taiwan's leading global position in the manufacturing of advanced technologies and its strong R&D capacity, the economy currently ranks 2 out of 146 in economic complexity.
In recent years, Taiwan's foreign investment policies have focused largely on maintaining its tech leadership. To facilitate this aim, in 2019, the Taiwanese government launched an initiative to re-shore some firms operating in China and has centralized services for inbound investment under the Invest Taiwan initiative. Recently, top sources of inbound FDI have included the Netherlands, the United States, and Japan.
---
Recent Investment/Supply Chain Policies
National
Subnational
---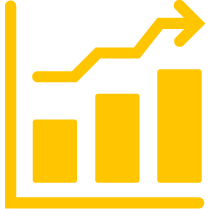 Economy-Wide Policies
TAX INCENTIVES
National
SUBSIDIES
National
LABOR REFORM
National
SPECIAL ECONOMIC ZONES
National
ADMINISTRATIVE BARRIERS
National
---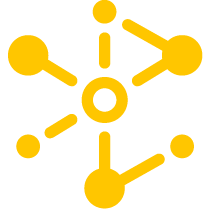 Information and Communication Technology
ADMINISTRATIVE BARRIERS
National
On June 26, 2019, President Tsai Ing-wen promulgated the Telecommunications Management Act, which seeks to "ensure the sound development of the telecommunications industry" and "facilitate fair market competition and telecommunications infrastructure" by significantly liberalizing the telecommunications regulatory regime. 
OTHER
National
On July 29, 2020, the Ministry of Economic Affairs announced the Pioneers for Innovation Leadership on Technology Program to make Taiwan a "high-tech hub" by "nurturing emerging technology industries through R&D collaboration with foreign companies" –– ultimately aiming to attract US$1.34 billion worth of R&D investment by foreign tech companies. According to government officials, Taiwan will emphasize "research by foreign tech firms in Taiwan, co-innovation between Taiwanese and international companies, and development of value-added applications and services by Taiwanese firms."
On May 10, 2019, the Executive Yuan implemented an Action Plan for 5G Technology. According to a government press release, the government will spend NT$20.5 billion (US$657.9 million) over four years to "build Taiwan into a suitable environment conducive to innovative uses of 5G." One pillar of the plan is to "adjust laws and regulations to create an environment beneficial to the development of 5G."