The Asia Society Policy Institute (ASPI) has developed a digital toolkit with the goal of ensuring that Belt and Road Initiative (BRI) infrastructure projects are mutually beneficial, equitable, inclusive, and environmentally and socially sustainable. Currently available in English, Chinese (Simplified), Bahasa Indonesia, Khmer, and Lao, this toolkit is designed to support local communities as well as stakeholders in BRI host countries and China, among other international third-party stakeholders, in strengthening two critical aspects of infrastructure development — stakeholder engagement and environmental and social impact assessment (ESIA). The toolkit aims to ensure that both stakeholder engagement and ESIAs are conducted properly throughout the life cycle of an infrastructure project.
For any given BRI project, this toolkit will enable you to gauge where you are in the project life cycle; identify your own roles and responsibilities; learn about the expectations for Chinese financiers, developers, and contractors, as well as the host country government; review relevant laws, policies, and guidelines; explore additional resources; and understand the meaning of key acronyms and technical terms.
This project is led by ASPI Vice President for International Security and Diplomacy Daniel Russel and Associate Director Blake Berger with support from Program Assistant Jacinta Chen. The creation of this toolkit was made possible with support from the Ford Foundation.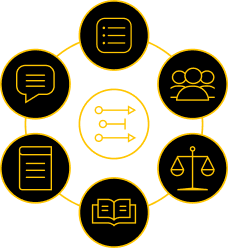 Overview and Getting Started
You will be able to choose your preferred language in the language toggle, which is located at the top of each page (for mobile) and in the sidebar menu (for desktop). Selecting Get Started at the bottom of this page will lead you to the Step-by-Step Timeline, which highlights the two main issue areas: Stakeholder Engagement and ESIA. You will be able to learn about the appropriate actions that should be taken during the three phases of an infrastructure project's life cycle. Upon selecting a particular step within the Step-by-Step Timeline, you will be able to see the corresponding Checklist.
Each Checklist will offer specific guidance and resources for you to review and act on. The Laws, Policies, & Guidelines section will serve as English-language reference material for examples of applicable Chinese and international best practices. The Stakeholders section will provide information about different types of actors that could or should have a stake in BRI projects, ranging from Chinese developers to international civil society organizations (CSOs)/nongovernmental organizations (NGOs). The Resources section will give you easy access to links to documents, websites, and other helpful sources pertinent to the implementation of BRI infrastructure projects.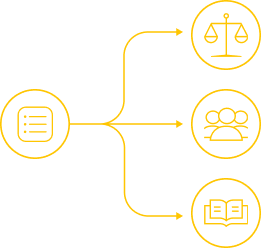 Common Foundation for Definitions
Each page will include silver-colored acronyms and terms. By reviewing the categorized Glossary, you will be able to learn the definition of each acronym and/or term for use.