Buddha and Shiva, Lotus and Dragon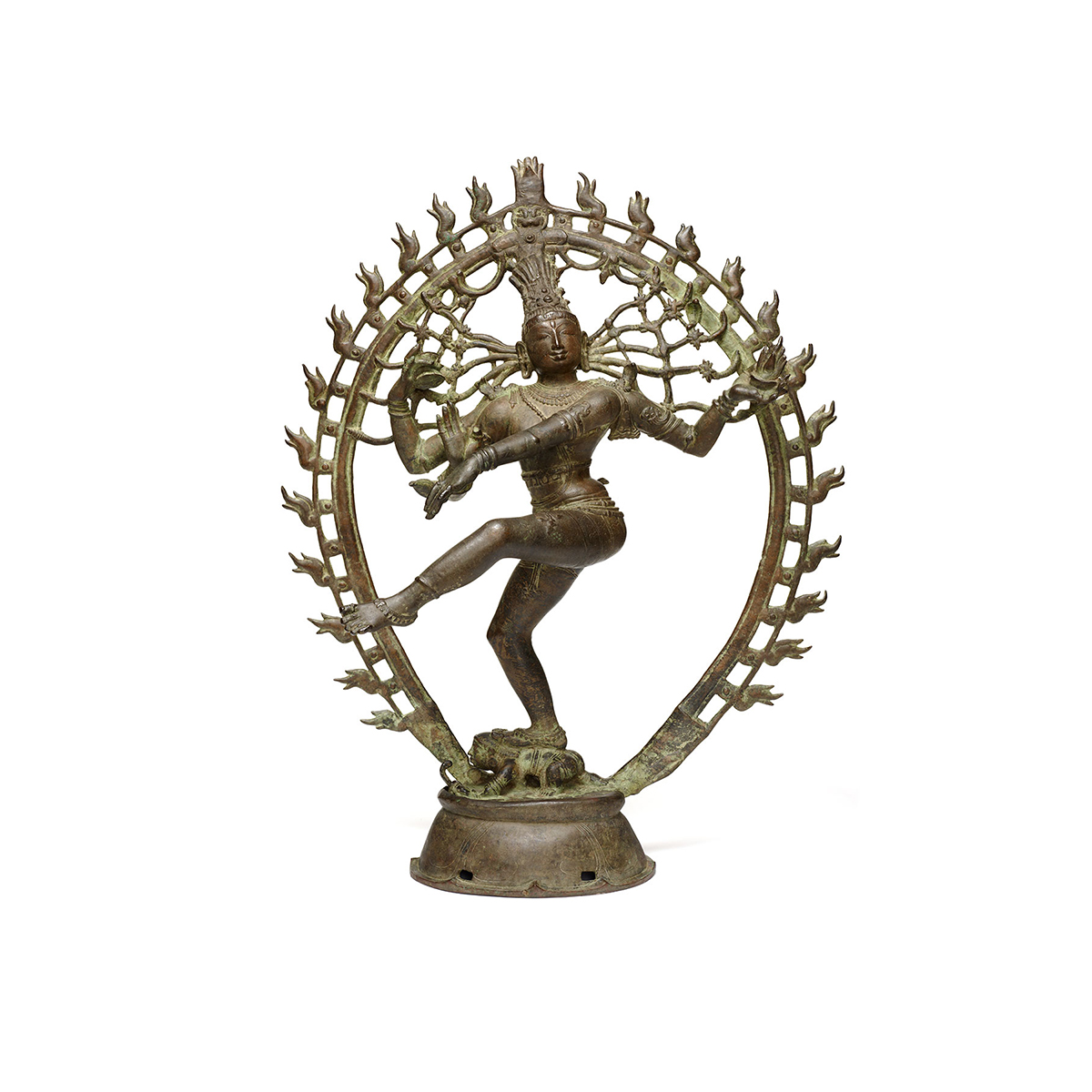 Shiva as Lord of the Dance (Shiva Nataraja). India, Tamil Nadu. Chola period, about 970.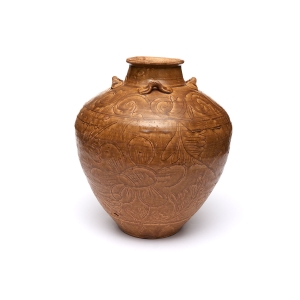 Storage Jar. Vietnam, possibly Champa. 15th–16th century.
Masterworks from the Mr. and Mrs. John D. Rockefeller 3rd Collection at Asia Society
Presenting nearly seventy of the finest examples of Asian art in the United States, the exhibition showcases the extraordinary range of bronzes, ceramics, and metalwork thoughtfully assembled by John D. Rockefeller 3rd (1906–1978) and his wife Blanchette Hooker Rockefeller (1909–1992) between the 1940s and the 1970s.
With highlights including spectacular Chinese vases, dynamic Indian Chola bronzes, and exquisite Southeast Asian sculptures, "Buddha and Shiva, Lotus and Dragon: Masterworks from the Mr. and Mrs. John D. Rockefeller 3rd Collection at Asia Society" reveals great achievements in Asian art spanning more than two millennia. This selection of masterpieces drawn from Asia Society's permanent collection is a visually stunning presentation that will illuminate social and artistic histories from across Asia and underscore the visual arts' capacity to encourage cross-cultural dialogue.
When John D. Rockefeller 3rd and his wife Blanchette Hooker Rockefeller began collecting Asian art in the years after World War II, they chose to prioritize classical masterpieces that represented the great technical skill and creative breadth of Asian artistic practice. They selected objects from across the continent—Cambodia, China, India, Japan, Nepal, Sri Lanka, Thailand, Tibet, and Vietnam. These objects, ranging from everyday food wares to Imperial dining vessels and ceremonial Bodhisattvas to private devotional Hindu sculptures, come from a variety of cultural contexts and reflect the diversity of the region. From the start, the couple believed that sharing this grouping of exceptional artworks with the public could act as a catalyst for increasing understanding between the United States and Asia, and create the foundation for future economic and sociopolitical engagement.
This exhibition represents a special opportunity for museum visitors to experience the unparalleled quality of the Mr. and Mrs. John D. Rockefeller 3rd Collection outside of its home at Asia Society Museum in New York City. In addition to investigating themes of Buddhist sculpture, Hindu sculpture, and ceramics and metalwork, the show also examines the Rockefellers' connoisseurship as well as their collecting and exhibition practices in an age when political and economic circumstances informed the reception and availability of Asian artworks in the United States. With an emphasis on beauty, ingenuity, and tradition, "Buddha and Shiva, Lotus and Dragon: Masterworks from the Mr. and Mrs. John D. Rockefeller 3rd Collection at Asia Society" manifests the dynamic ideas and philosophies that animate histories of Asian art and renews the Rockefellers' vision of promoting deep cross-cultural understanding through experiences with astonishing works of art.
Adriana Proser, the Mr. and Mrs. Thomas Quincy Scott curator of Asian art at the Walters Art Museum and the former John H. Foster senior curator for traditional Asian art at Asia Society Museum, is the curator for this exhibition.
Order the richly illustrated exhibition catalogue online at AsiaStore.
Credits
This exhibition is co-organized by the American Federation of Arts and Asia Society Museum.
This project is supported in part by a grant from the National Endowment for the Arts.
Support for Asia Society Museum is provided by Asia Society Global Council on Asian Arts and Culture, Asia Society Friends of Asian Arts, Arthur Ross Foundation, Sheryl and Charles R. Kaye Endowment for Contemporary Art Exhibitions, Hazen Polsky Foundation, Mary Griggs Burke Fund, the Mary Livingston Griggs and Mary Griggs Burke Foundation, New York City Department of Cultural Affairs, and New York State Council on the Arts.
Touring Shows & COVID-19
Institutions hosting these exhibitions may be impacted due to efforts to contain the spread of COVID-19. Please check the institution's website for the most up-to-date information. Thank you to our supporters, funders, lenders, and audience for continued patience and understanding.