Vietnam's Place in the World Order
VIEW EVENT DETAILS
United Nations General Assembly 2014
Vietnam straddles one of the great economic, cultural and political crossroads of the world. For centuries its leaders have understood the value of strong partnerships and of striking a balance with its larger neighbors to the north, south, and west. In recent years, Vietnam's government has made diplomatic overtures to countries around the Asia-Pacific, an acknowledgement not only of its country's rising fortunes, but also of the shifting calculus of power in the region.
During a recent visit to Asia Society, Vietnam Politburo member Pham Quang Nghi spoke to this need for Vietnam to balance its relationship with China and the US. Other regional players have also strengthened ties with Hanoi; Indian Minster of External Affairs Sushma Swaraj has invited deeper cooperation in the defense and oil sectors. Japan has recently strengthened relations with ASEAN, of which Vietnam is a member. The United States has also looked to Vietnam as a potential partner in its "pivot to Asia."
Nevertheless, Vietnam's geography makes engagement with of all its neighbors an imperative. A prosperous and secure Vietnam is contingent on a productive relationship with China, Japan, India and the other ASEAN states. Given the shifting nature of regional affairs, what are Vietnam's priorities? In a changing world order, how will it balance between the worldviews of Beijing and Washington? To shed light on this question, Asia Society is pleased to welcome H.E. Pham Binh Minh, Deputy Prime Minister and Foreign Minister of Vietnam, in a special address and discussion.
Participants:
Bonnie Glaser, Senior Adviser for Asia and Freeman Chair in China Studies, CSIS
John McAuliff, Executive Director, Fund for Reconciliation and Development
Mary McDonnell, Executive Director, Social Science Research Council
Ann Marie Murphy, Professor, Seton Hall School of Diplomacy and International Relations; Research Scholar, Weatherhead East Asian Institute
Vikram Nehru, Senior Associate and Bakrie Chair in Southeast Asian Studies, Carnegie Endowment for International Peace
Ankit Panda, Associate Editor, The Diplomat
Van Tran, Vietnam Program Associate Director, Social Science Research Council
Thomas Vallely, Senior Advisor for Mainland Southeast Asia, Harvard University Ash Center
Jayne Werner, Research Scholar, Weatherhead East Asian Institute; Professor Emerita, Long Island University 
Sponsored by: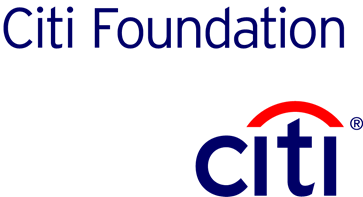 Can't make it to this program? Tune in to AsiaSociety.org/Live at 3:00 pm New York time for a free live video webcast. Viewers are encouraged to submit questions to moderator@asiasociety.org or tweet questions to #AskAsia.