Steinem and Gupta: Ending Sex Trafficking
VIEW EVENT DETAILS
Asia: Beyond the Headlines
In October 2012, Ruchira Gupta, a crusader for women's rights, gave a memorable address at Asia Society New York about human trafficking and what was needed to combat this seemingly intractable horror. Since then, Gupta and her organization, Apne Aap, have continued to fight sex trafficking in India, bringing attention to what she calls "commercial rape." She and activist Gloria Steinem recently returned from a trip across India, meeting with girls and women from red-light districts suffering from intergenerational prostitution and sex-trafficking, organizing these women under the Apne Aap banner to go to school, find alternative livelihoods, and file cases against their traffickers.
A new wave of advocacy for women has sprung up in India after the widely-reported December 2012 rape case in Delhi. Activists have worked successfully to end legal impunity for sexual assault including stalking, voyeurism, rape, and trafficking. Now they are asking for police reform to assure the full implementation of these changes.
Join Asia Society in welcoming back Ruchira Gupta as she and Gloria Steinem discuss the achievements of the December 12 movement and the hopes and challenges ahead for the vibrant women's movement in India and beyond. They will be joined by Asia Society President Josette Sheeran, who will moderate this talk about sex trafficking and practical approaches to bringing this inhumane practice to an end.
Speakers:
Ruchira Gupta is an Indian sex trafficking abolitionist, journalist and activist. She has worked for over 25 years to end sex trafficking and in 2002 founded Apne Aap Women Worldwide, a nongovernmental organization which addresses women's rights and the eradication of human sex trafficking.
Gloria Steinem is a feminist, journalist and social and political activist. In the 1960s and 1970s she rose to prominence as the spokeswoman for the women's liberation movement in the United States. In 2005 she co-founded the Women's Media Center, an organization that works to amplify the voices of women in media.
Josette Sheeran (moderator) is the seventh president and CEO of Asia Society. Previously, she served as vice chairman of the World Economic Forum, and as executive director of the World Food Programme. Sheeran has served in the U.S. Government, is a member of the Council on Foreign Relations and in 2011 was named the world's 30th-most powerful woman by Forbes magazine.
Sponsored by: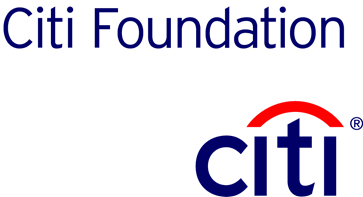 Can't make it to this program? Tune in to AsiaSociety.org/Live at 6:30 pm ET for a free live video webcast. Viewers are encouraged to submit questions to moderator@asiasociety.org or tweet your questions to #AskAsia.
Event Details
6:30 - 8 p.m.
725 Park Avenue
New York, NY 10021

Members: $10; Students/Seniors: $12; Nonmembers: $15