Sound: The Encounter, New Music from Iran and Syria
VIEW EVENT DETAILS
Can't make it to the program? Please tune in for the free live webcast at AsiaSociety.org/Live on Saturday, December 7, at 8:00 pm New York time.
International live webcast times:

5:00 pm San Francisco/Los Angeles
2:00 am Paris (Sunday, December 8)
4:00 am Zanzibar (Sunday, December 8)
6:00 am Karachi (Sunday, December 8)
8:00 am Jakarta (Sunday, December 8)
10:00 am Tokyo (Sunday, December 8)
---
Saeid Shanbehzadeh, neyanban (Iranian bagpipe), neyjoti (flute), boogh horns, dance, vocal
Basel Rajoub, saxophones, duclar
Naghib Shanbehzadeh, percussion (tombak/zarb, darbuka)
And guest artist Kenan Adnawi (oud)
There will be a free pre-performance lecture by Theodore Levin, Arthur R. Virgin Professor of Music, Dartmouth College, at 7:00 pm.
A collection of newly-developed and arranged musical pieces inspired by the millennium-old musical legacy of the ancient Silk Route, inspired by traditional musical forms and styles and re-imagined within a new frame. Featured music pieces, rooted in a tradition of rhythms and compositional forms, are contemporary in their expression. The result is music that could only have emerged from artists whose own musical journeys have zigzagged back and forth between cultures and influences in a very unique way, creating music that is at once seamless and surprising. Occasional jazz-inflected harmonies, finely etched exchanges of percussion timbres and rhythms, and filigree ornamentation of the wind instruments and vocals provide freshness and intense focus on the color of sound.
Acclaimed Iranian musician and dancer Saeid Shanbezadeh traces his ancestry to Zanzibar in East Africa. Born in Busher, he is a virtuoso performer on Iranian bagpipes and percussion, as well as zar song and dance. Winner of the Fajr Music Festival (Tehran), he leads the conversation with a small consort of instruments that becomes a vehicle for improvisation in a sequence of virtuosic solo breaks accompanied by sustained drones and percussion.
Basel Rajoub hails from Aleppo, Syria. A graduate of Damascus High Institute of Music and winner of Radio Monte Carlo Moyen-Orient Music Award, Basel is known as a consummate performer, skilled improviser, and highly original composer creating new music that is rooted in a thousand-year-old tradition. Known for developing oriental music for the saxophone and merging jazz with Middle Eastern rhythms, Basel performs as a solo artist and a leader of the Basel Rajoub Ensemble.
Naghib Shanbehzadeh is a disciple of master Mahmoud Farahmand and a virtuoso percussionist from a very early age. Naghuib tours widely with the Saeid Shanbehzadeh ensemble and participates in artistic collaborations worldwide.
Kenan Adnawi joined the High Music Institute in Damascus, Syria in 2003 and graduated in 2008. Idnawi has since accompanied Marcel Khalife in his Al-Mayadeen Ensemble in Morocco, United Arab Emirates, Austria, and Lebanon. He toured with the Qatar Philharmonic in 2009, and performed at the Kennedy Center in Washington DC, Theater des Champs-­Elysees in Paris, La Scala in Milan, and Teatro Massimo in Palermo. In 2009, he won first place in the International Oud Competition in Beirut, Lebanon.
Program Notes,  Sound: The Encounter
Video: Sound: The Encounter in performance
This concert is presented in collaboration with the Aga Khan Music Initiative, a programme of the Aga Khan Trust for Culture.
This program is part of Asia Society's ongoing initiative Creative Voices of Muslim Asia, made possible by support from the Doris Duke Foundation for Islamic Art. Additional support for Iran Modern programming is provided by the Robert Sterling Clark Foundation, WLS Spencer Foundation and the American Institute of Iranian Studies.
In conjunction with the exhibition Iran Modern, on view September 6, 2013 through January 5, 2014.
View all Iran Modern-related events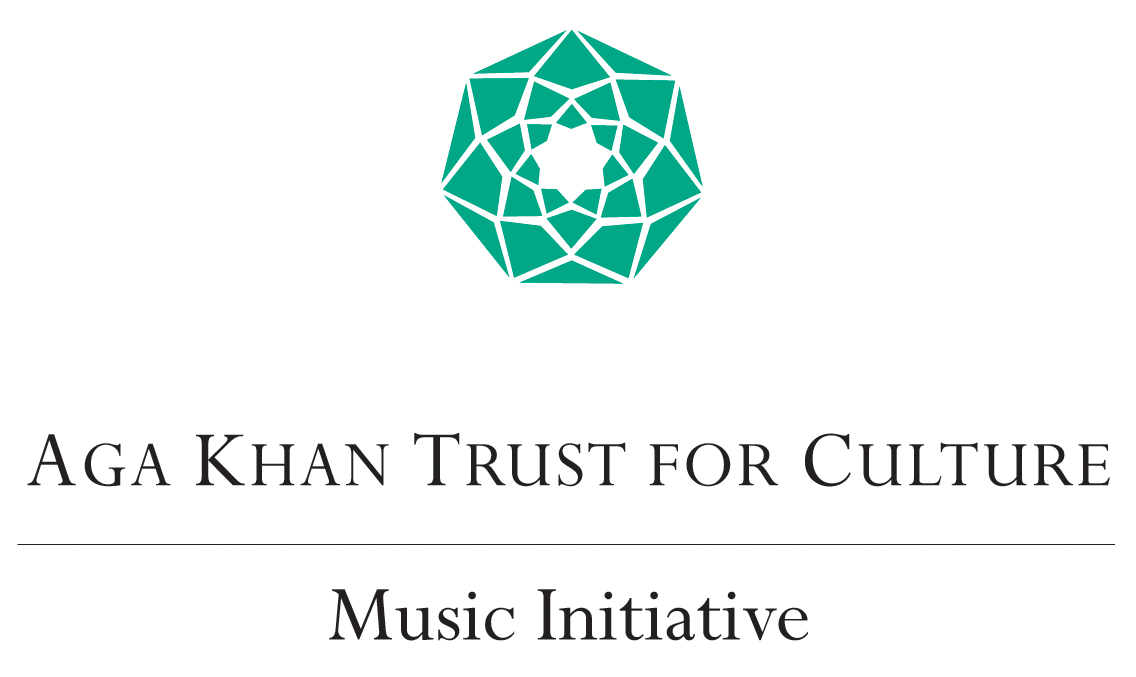 Event Details
8 - 9:30 p.m.
725 Park Avenue, New York, NY
Please note: this event is now sold-out. See description, left, for live webcast information.