[SOLD OUT] Writing the Indian Modern
VIEW EVENT DETAILS
Panel discussion on writing about modern Indian art
What is "modern" about modern Indian art? What part did tradition play in the construction of a progressive art for a new India? This panel brings together a group of eminent art critics, curators, and art historians including Yashodhara Dalmia, Gayatri Sinha and the exhibition's guest curator Zehra Jumabhoy, who have interpreted and explored the notion of an Indian modernism in the context of wider international dialogues in art and politics over the years.
Moderated by Zehra Jumabhoy (guest curator)
Co-organized with ART India, Mumbai
Sponsored by Christie's
---
Yashodhara Dalmia is an art historian and an independent curator based in New Delhi. Her book Amrita Sher-Gil: A Life (2006), a comprehensive account of the life of one of India's first modern artists, received widespread international acclaim. Her book The Making of Modern Indian Art: The Progressives (2001) is regarded as the definitive account of a seminal phase of Indian art history. When the National Gallery of Modern Art opened in Mumbai in December 1996, Dalmia was the curator of the inaugural exhibition, "The Moderns," which featured paintings, sculptures, prints, and drawings by 12 greats of modern Indian art.   
Gayatri Sinha  is an art critic and curator whose areas of interest are gender studies, iconography, media, economics, and social history. She has curated exhibitions in India, Europe, and the United States. Sinha is the founder and director of Critical Collective, an initiative to build knowledge in the visual arts in India. Sinha's publications include Voices of Change: 20 Indian Artists (2010), Art and Visual Culture in India 1857–2007 (2009), and Indian Art: An Overview (2003). She has lectured widely on Indian art, including at the Tate Modern, London; National Gallery of Modern Art, New Delhi; and The Museum of Modern Art, New York. 
Zehra Jumabhoy is a U.K.-based writer, speaker, and art historian. She is an Associate Lecturer specializing in modern and contemporary South Asian art at the Courtauld Institute of Art, London, where she completed her doctorate and is a former Steven and Elena Heinz Scholar. She co-organizes Contemporaneity in South Asian Art, a public seminar series at the Courtauld's Research Forum. She has been editor of the visual art section of Time Out Mumbai and an editor at the journal ART India. Her book, The Empire Strikes Back: Indian Art Today, was published by Random House, London, in 2010. She is the guest curator of "The Progressive Revolution: Modern Art for a New India," which was partially inspired by her PhD dissertation on the intersection of Indian art and nationalism.
---
Part of the Season of India, a series of programs held in conjunction with the exhibition, The Progressive Revolution: Modern Art for a New India, on view at Asia Society Museum from September 14, 2018 to January 20, 2019. 
---
Presented in part by State Bank of India, proud Supporter of the Season of India.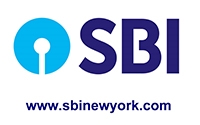 Event Details
4 - 5:30 p.m.
Asia Society
725 Park Avenue
New York, NY 10021
Register Now
Free admission; registration required, includes museum admission
20180914T160000 20180914T173000 America/New_York Asia Society: [SOLD OUT] Writing the Indian Modern Contemporary writers and art critics discuss what exactly is "modern" about modern Indian art, and what part tradition plays in the evolution of modern art.

For event details visit https://asiasociety.org/new-york/events/sold-out-writing-indian-modern Asia Society 725 Park Avenue New York, NY 10021
If you plan to attend, tell your friends on Facebook!
Join the Facebook Event »