[SOLD OUT] Collecting the Indian Modern
VIEW EVENT DETAILS
The works by the Progressive Artists' Group laid the foundation of modern art in post-independence India and today are the most important segment in the Indian art market. This panel, moderated by Asia Society Museum Director Boon Hui Tan, brings together major collectors of works by the Progressives from India, London, and New York for a conversation about the art, their reasons for collecting, and the future of India's art scene. Speakers include Rajiv Jahangir Chaudhri, Founder, Sunsara Capital; Taimur Hassan, Founder, Frere Hall Capital Management and Dara K Mehta, Managing Director, Darashaw & Company Pvt. Ltd and Kiran Nadar, Chairperson, Kiran Nadar Museum of Art, Trustee, Shiv Nadar Foundation.
The program will be followed by a reception.
Sponsored by Christie's
---
Part of the Season of India, a series of programs held in conjunction with the exhibition, The Progressive Revolution: Modern Art for a New India, on view at Asia Society Museum from September 14, 2018, to January 20, 2019. 
---
Presented in part by State Bank of India, proud Supporter of the Season of India.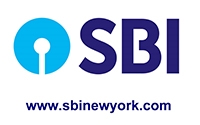 Event Details
6 - 9 p.m.
Asia Society
725 Park Avenue
New York, NY 10021
Buy Tickets
Free for members; $17 students/seniors; $20 nonmembers
20180914T180000 20180914T210000 America/New_York Asia Society: [SOLD OUT] Collecting the Indian Modern A conversation with major collectors of Progressive artists about their passion for this art and the future of India's art scene. 

For event details visit https://asiasociety.org/new-york/events/sold-out-collecting-indian-modern Asia Society 725 Park Avenue New York, NY 10021
If you plan to attend, tell your friends on Facebook!
Join the Facebook Event »