Securing Peace in Asia: Time to Build an Asia-Pacific Community? [SOLD OUT]
VIEW EVENT DETAILS
Tune in to AsiaSociety.org/Live at 12:30pm ET for a live video webcast. Viewers are encouraged to submit questions to moderator@asiasociety.org or via Twitter by using the hashtag #AskAsia.
Luncheon from 12:00pm / Discussion to follow at 12:30pm
Because of the range of latent conflicts across Asia (including the Korean Peninsula, the East and South China Seas, and Taiwan), many regional commentators have spoken of a dangerous long-term trajectory toward regional crisis, conflict, or even war. Regional security tensions are framed by national concerns as well as great power relationships, notably the relationship between China and the United States. In light of these considerations, a number of regional analysts have asked whether the time has come for the countries of the Asia-Pacific region to begin developing a pan-regional institution that can manage security challenges over time.
At present, no such institution exists. The closest approximation is probably the ASEAN Regional Forum or the East Asia Summit, although each would have to be reconfigured in order to sponsor effective regional collaboration on security policy. Might either institution grow into a regional body strong enough to reduce the prospects of conflict over the long term? And how can Asia's governments begin working together to design, establish, and engage in an Asia-Pacific Community?
The Asia Society Policy Institute (ASPI) invites you to an expert discussion about the future of regional governance in Asia and the possibility for an Asia-Pacific Community to take shape. Kevin Rudd, ASPI President and former Prime Minister of Australia, will moderate a conversation among top policy analysts and practitioners who have been engaged in regional security across the Asia-Pacific. This special event will also launch ASPI's new policy initiative on Asian regional architecture.
Speakers: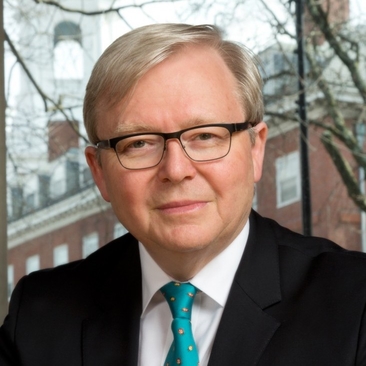 The Honorable Kevin Rudd, inaugural President of the Asia Society Policy Institute, served as Australia's 26th Prime Minister and as Foreign Minister. As Chair of the Independent Commission on Multilateralism, Mr. Rudd is leading a review of the UN system. He is a Distinguished Fellow at Chatham House in London, a Distinguished Statesman with the Center for Strategic and International Studies in Washington, and a Distinguished Fellow at the Paulson Institute in Chicago. He is proficient in Mandarin Chinese, serves as a Visiting Professor at Tsinghua University in Beijing, and co-chairs the China Global Affairs Council of the World Economic Forum.

Thomas E. Donilon is Vice Chair of the international law firm O'Melveny & Myers, where he serves on the firm's global governing committee. He is also Senior Director at the BlackRock Investment Institute. From 2010 to 2013, he served as National Security Advisor to President Barack Obama. Mr. Donilon previously served as Assistant to the President and principal Deputy National Security Advisor. He has worked closely with and advised three U.S. Presidents since his first position in the White House in 1977.
Shivshankar Menon is a career Indian diplomat who served as National Security Advisor to the Prime Minister of India from 2010 to 2014. He is currently serving as the Fisher Family Fellow at the Belfer Center at Harvard University. Previously, he was India's Foreign Secretary from October 2006 to August 2009 and served as Ambassador and High Commissioner of India to Israel (1995-97), Sri Lanka (1997-2000), China (2000-2003) and Pakistan (2003-2006).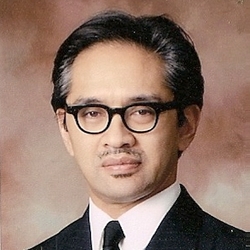 Dr. Marty Natalegawa served as Minister of Foreign Affairs in the Second United Indonesia Cabinet from 2009 to 2014. Born in Bandung, West Java, Dr. Natalegawa held several positions in the Indonesian government, including Director-General of ASEAN Cooperation, Ambassador to the United Kingdom, and Ambassador to Ireland. He was appointed Permanent Representative of Indonesia to the United Nations in 2007. During his tenure at the United Nations, he served as the President of the United Nations Security Council.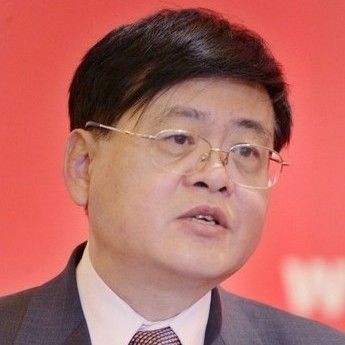 Wang Jisi is President of the Institute of International and Strategic Studies, Peking University, and a professor of the School of International Studies, Peking University. He has been a member of the Foreign Policy Advisory Committee of the Foreign Ministry of China since 2008. Professor Wang is a Global Scholar of Princeton University (2011-2015) and is on the editorial board of The American Interest. He has published widely on Chinese foreign policy, China-U.S. relations, and Asian security.

Event Details
12 - 2 p.m.
725 Park Avenue New York, NY 10021
Buy Tickets
Members: $30; Students/Seniors: $35; Nonmembers: $45
20150610T120000 20150610T140000 America/New_York Asia Society: Securing Peace in Asia: Time to Build an Asia-Pacific Community? [SOLD OUT]

For event details visit https://asiasociety.org/new-york/events/securing-peace-asia-time-build-asia-pacific-community-sold-out 725 Park Avenue New York, NY 10021