Passion and the Art of Fiction
VIEW EVENT DETAILS
Singapore Literature Festival in New York
How does the contemporary novelist navigate times of polarized politics and heightened emotions, especially as an immigrant, divided by birthplace and country of residence? Two writers of the Indian diaspora, Hari Kunzru (White Tears) and Balli Kaur Jaswal (Erotic Stories for Punjabi Widows), read from their latest work and discuss themes of belonging, defying tradition, and passions that derive from living as an immigrant, with postcolonial and transnational literature scholar Tanya Agathocleous. Followed by a reception and book signing.
---
Hari Kunzru is the author of five novels, including Gods Without Men (2011) and White Tears (2017). His short stories and essays have appeared in diverse publications including The New York Times, The New Yorker, the Guardian, London Review of Books, Granta, Book Forum, and Frieze. He was a 2008 Cullman Fellow at the New York Public Library, a 2014 Guggenheim Fellow, and a 2015 Fellow of the American Academy in Berlin. In 2014 he was made a fellow of the Royal Society of Literature. Born in London, he lives in New York City.
---
Balli Kaur Jaswal is the author of Inheritance, which won the Sydney Morning Herald's Best Young Australian Novelist Award in 2014, and Sugarbread, a finalist for the 2015 inaugural Epigram Books Fiction Prize. Her third novel Erotic Stories for Punjabi Widows (Harper Collins/William Morrow) was released internationally in March 2017, with film rights sold to Ridley Scott's production company, Scott Free Productions, and Film Four in the UK. Jaswal lives in Singapore.
---
Tanya Agathocleous is Associate Professor of English at Hunter College and the Graduate Center, CUNY, where she teaches classes on Victorian literature and on colonial and postcolonial studies. She is the author of Urban Realism and the Cosmopolitan Imagination (Cambridge, 2011), a Broadview edition of Joseph Conrad's The Secret Agent, a Penguin enhanced edition of Great Expectations, a YA biography of George Orwell, and several academic articles on 19th-century literature in global, transnational and imperial contexts. She has also written for Public Books and LARB.
Part of the 3rd Singapore Literature Festival in NYC.
Part of the Season of India, a series of programs held in conjunction with the exhibition, The Progressive Revolution: Modern Art for a New India, on view at Asia Society Museum from September 14, 2018 to January 20, 2019. 
---
Presented in part by State Bank of India, proud Supporter of the Season of India.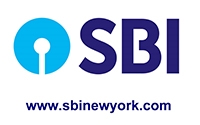 Event Details
7 - 9 p.m.
Asia Society
725 Park Avenue
New York, NY 10021
Register Now
Free Admission; Reservations Required

Add to Calendar
20181004T230000
20181005T010000
UTC
Asia Society: Passion and the Art of Fiction
Asia Society 725 Park Avenue New York, NY 10021
---
If you plan to attend, tell your friends on Facebook!
Join the Facebook Event »