The Obama-Xi Summit and Prospects for the Chinese Economy
VIEW EVENT DETAILS
Presented by the Asia Society Policy Institute
Luncheon from 12:00PM
Discussion from 12:30PM
The future relationship between China and the United States represents one of the great mega-changes and mega-challenges of our time. The upcoming, late September summit in Washington between President Barack Obama and President Xi Jinping will take place during an increasingly tense period for the two countries, amid challenges such as the disputes in the South China Sea, cyber security concerns, and complications surrounding China's draft Foreign NGO Management Law.
For this special summit preview event, ASPI President Kevin Rudd, Eurasia Group's Asia Managing Director Evan Medeiros, and Rhodium Group founding partner Daniel H. Rosen will discuss challenges and opportunities for the U.S. and China, forecast what may take place at the summit, and consider prospects for the Chinese economy going forward.
Speakers: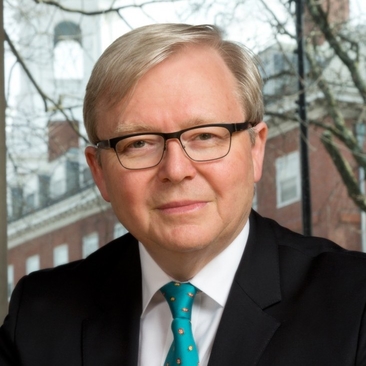 The Hon. Kevin Rudd is President of the Asia Society Policy Institute. He served as Australia's 26th Prime Minister and as Foreign Minister. As Chair of the Independent Commission on Multilateralism, Mr. Rudd is leading a review of the UN system. He is a Distinguished Fellow at Chatham House in London, a Distinguished Statesman with the Center for Strategic and International Studies in Washington, and a Distinguished Fellow at the Paulson Institute in Chicago. He is proficient in Mandarin Chinese, serves as a Visiting Professor at Tsinghua University in Beijing, and co-chairs the China Global Affairs Council of the World Economic Forum.
(Paul Morigi/Brookings Institution. Resized image)
Evan Medeiros is Managing Director and Practice Head, Asia with Eurasia Group. He was most recently Senior Director for Asian Affairs at the White House's National Security Council, serving in this role as President Obama's top advisor on Asia policy from July 2013 to June 2015. He previously served as Director for China, Taiwan, and Mongolia Affairs at the National Security Council from 2009 to 2013. Prior to these roles, Dr. Medeiros worked for seven years as a senior political scientist with the RAND Corporation in Washington, D.C., where he specialized in the international politics of East Asia, China's foreign and national security policy, U.S.-China relations, and Chinese defense industry. Dr. Medeiros was also a Senior Policy Advisor to the U.S.-China Strategic and Economic Dialogue.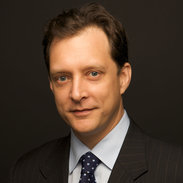 Daniel H. Rosen is the founding partner of Rhodium Group and leads the firm's work on China. He has been a visiting fellow focusing on China at the Peterson Institute for International Economics (PIIE) since 1993 and an adjunct associate professor at Columbia University since 2001. From 2000 to 2001, Mr. Rosen was Senior Adviser for International Economic Policy at the White House National Economic Council and National Security Council. He is the author of ASPI's major report on China's economic reform program, Avoiding the Blind Alley: China's Economic Overhaul and Its Global Implications.

Can't make it to this program? Tune in to AsiaSociety.org/Live at 12:30pm ET for a free live video webcast. Viewers are encouraged to submit questions to moderator@asiasociety.org or via Twitter by using the hashtag #AskAsia.
Event Details
12 - 2 p.m.
Asia Society 725 Park Avenue New York, NY 10021
Buy Tickets
Members $30; Students/Seniors $35; Nonmembers $40