Maurice R. (Hank) Greenberg: The AIG Story
VIEW EVENT DETAILS
Discussion moderated by Maria Bartiromo
Missed this program? Watch the complete video.
Please note: This event is by invitation only. For more information please contact: membership@asiasociety.org or (212) 327-9338
6:30 - 7:30 pm: Program
7:30 - 8:30 pm: Reception
Tune in to AsiaSociety.org/Live at 6:30 pm ET for a free live video webcast.
A CEO tells the inside story of building the world's largest insurance company and the dramatic tale of its near-destruction after he left.  
In 1962, Maurice R. ("Hank") Greenberg was handed leadership of America Home, a small, failing insurance company, and a legacy company of American International Group (AIG). By 2004, American International Group (AIG) had become the world's eighteenth largest company. In The AIG Story, Maurice Greenberg has enlisted George Washington University Professor Lawrence Cunningham to help chronicle the origins of the company and its pioneering of open markets everywhere in the world. The book provides a unique inside account of AIG and also offers a new critical perspective on battles with N. Y. Attorney General Eliot Spitzer and the 2008 U.S. government seizure of AIG amid the financial crisis. The AIG Story is really Hank Greenberg's story, told from the very heart of events and carrying important lessons and implications for the U.S., especially its role in international affairs, its approach to business, its legal system and its handling of financial crises.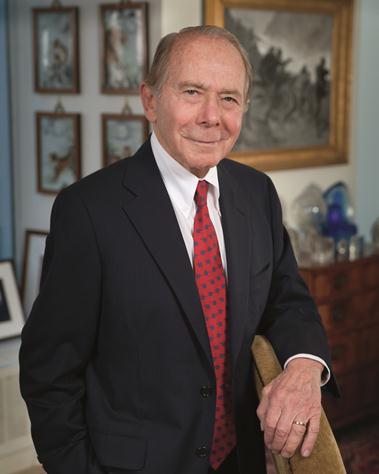 Maurice R. Greenberg is Chairman and CEO of C. V. Starr and Co., Inc., a worldwide insurance and investment company. Greenberg is also Chairman of The Starr Foundation, one of the largest private foundations in the United States. He has a long history of active service in a number of charitable organizations including here at the Asia Society, where he served as Chairman of the Board from 1995 to 2002. His involvement with Asia extends to many roles: Former Chairman and current member of the U.S.-Korea Business Council; Vice Chairman of the Board of the National Committee on United States-China Relations; Member of the Board of the U.S.—China Business Council; and Honorary Co-Chairman of the Board of the United States-Philippines Society, Inc.
Maria Bartiromo is anchor of CNBC's Closing Bell with Maria Bartiromo (Mon.-Fri., 3:00-5:00 pm ET), and anchor and managing editor of the nationally syndicated On the Money with Maria Bartiromo. Both programs air globally on the CNBC network. Bartiromo has received numerous prestigious awards, including a 2008 News and Documentary Emmy for her "Bailout Talks Collapse" program, broadcast on NBC Nightly News; and a Gracie Award for "Greenspan: Power, Money & the American Dream," broadcast on CNBC. She also won a second Emmy Award for her 2009 documentary "Inside The Mind of Google," which aired on CNBC.
Event Details
6:30 - 8:30 p.m.
725 Park Avenue (at 70th Street), New York, NY

Add to Calendar
20130219T233000
20130220T013000
UTC
Asia Society: Maurice R. (Hank) Greenberg: The AIG Story
725 Park Avenue (at 70th Street), New York, NY
---