Manila Noir with Jessica Hagedorn
VIEW EVENT DETAILS
An evening of murder and mystery — an original anthology of crime stories from Manila
Missed this program? Watch the complete video.
Join editor Jessica Hagedorn (Dogeaters) and other contributors for an evening of mystery and murder from Manila, one of the most intense, congested, and overpopulated cities in the world and the ideal, torrid setting for the best in crime fiction. Also featuring an excerpt from the movie thriller Graceland by writer-director Ron Morales. Panel discussion with Gina Apostol, Jessica Hagedorn, Ron Morales and Sabina Murray moderated by Allan Punzalan Isaac, Rutgers University. Followed by a book sale and signing.
Read the reviews:
Gina Apostol was born in Manila and lives in New York City. She is a two-time winner of the Philippine National Book Award and has published three novels: Bibliolepsy, The Revolution According to Raymundo Mata, and Gun Dealers' Daughter. She has received fellowships from Civitella Ranieri, Phillips Exeter Academy, and Hawthornden Castle. Her stories have appeared in Massachusetts Review, Gettysburg Review, and Charlie Chan Is Dead 2.
Jessica Hagedorn was born in Manila and now lives in New York. A novelist, poet, and playwright, her published works include Toxicology, Dream Jungle, The Gangster Of Love, Danger and Beauty, and Dogeaters, which was a finalist for the National Book Award in fiction. She also edited both volumes of the groundbreaking anthology, Charlie Chan Is Dead: An Anthology of Contemporary Asian American Fiction. Visit her website at www.jessicahagedorn.net
Ron Morales has worked or more than a decade in the film industry and has found voice as a director with his award-winning debut feature film Santa Mesa (starring Oscar-winner Melissa Leo). Graceland won an audience award from Tribeca Film Festival 2012, Best Narrative Feature Award from San Diego Asian Film Festival 2012, and received the Indie Tribute - Indie Bravo! at the 3rd Philippine Daily Inquirer 2012. Graceland was one of five films shortlisted for Academy Award "Best Foreign Film" at the Academy of the Philippines. Drafthouse Films acquired the film in September 2012 to be released in the theaters and on video on demand 2013. Morales is a graduate of The Parson School of Design and holds a BFA in Film from NYU.
Sabina Murray grew up in Australia and the Philippines. She is the author of the novels Forgery, A Carnivore's Inquiry, and Slow Burn, and two story collections, the PEN/Faulkner Award–winning The Caprices and Tales of the New World. Her work is included in The Norton Anthology of Short Fiction and Charlie Chan Is Dead 2. She has received fellowships and awards from Harvard University, the Guggenheim Foundation, the NEA, and others, and teaches at UMass Amherst.
Allan Punzalan Isaac (moderator)  is Chair of American Studies at Rutgers University-New Brunswick and Associate Professor of American Studies and English. He specializes in Asian American, comparative race and postcolonial aspects of contemporary American literary and cultural studies. His book American Tropics: Articulating Filipino America (2006) is the recipient of the Association for Asian American Studies Cultural Studies Book Award. He was a Senior Fulbright Scholar at DeLaSalle University-Taft in Manila, Philippines. He teaches courses in theory and literature, Asian American Studies, critical race theory, law and literature, and comparative race studies. His current research is on transnational labor and the senses.
Akashic Books continues its groundbreaking series of original noir anthologies. Each book is comprised of all-new stories, each one set in a distinct neighborhood or location within the city of the book. Manila Noir presents brand-new stories by: Lourd De Veyra, Gina Apostol, Budjette Tan & Kajo Baldisimo, F.H. Batacan, Jose Dalisay Jr., Eric Gamalinda, Jessica Hagedorn, Angelo Lacuesta, R. Zamora Linmark, Rosario Cruz-Lucero, Sabina Murray, Jonas Vitman, Marianne Villanueva, and Lysley Tenorio.
From the Introduction by Jessica Hagedorn:
Manila is not for the faint of heart. Built on water and reclaimed land, it's an intense, congested, teeming megalopolis, the vital core of an urban network of sixteen cities and one municipality collectively known as Metro Manila. Population: over ten million and growing by the minute. Climate: tropical. Which means hot, humid, prone to torrential monsoon rains of biblical proportions.
I think of Manila as the ultimate femme fatale. Complicated and mysterious, with a tainted, painful past. She's been invaded, plundered, raped, and pillaged, colonized for four hundred years by Spain and 50 years by the U.S., bombed and pretty much decimated by Japanese and American forces during an epic, month-long battle in 1945.
Yet somehow, and with no thanks to the corrupt politicians, the crime syndicates, and the indifferent rich who rule the roost, Manila bounces back. The people's ability to endure, adapt, and forgive never ceases to amaze, whether it's about rebuilding from the latest round of catastrophic flooding, or rebuilding from the ashes of a horrific world war, or the ashes of the brutal, twenty-year dictatorship of Ferdinand Marcos . . .
Many years have passed since the end of the Marcos dictatorship. People are free to write and say what they want, yet nothing is different. The poor are still poor, the rich are still rich, and overseas workers toil in faraway places like Saudi Arabia, Israel, Germany, and Finland. Glaring inequities are a source of dark humor to many Filipinos, but really — just another day in the life . . .
Writers from the Americas and Europe are known for a certain style of noir fiction, but the rest of the world approaches the crime story from a culturally unique perspective. In Manila Noir we find that the genre is flexible enough to incorporate flamboyant emotion and the supernatural, along with the usual elements noir fans have come to expect.
For more information about Graceland, click here.
Co-sponsored by Ma-Yi Theatre Company; Asian Cinevision and Asian/Pacific/American Institute at NYU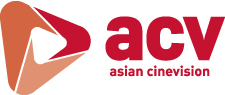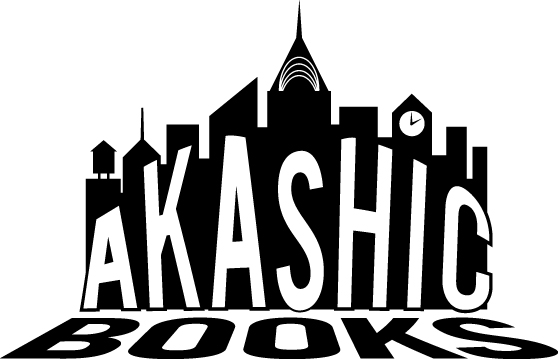 Outreach Partners:  Bliss on Bliss Art Projects; FYO-NYC (Filipino Young Professionals of New York); New York Public Library
 
Can't make it to this program? Tune in to AsiaSociety.org/Live at 6:30 pm ET for a free live webcast. Online viewers are encouraged to submit their questions to moderator@asiasociety.org before and during the program.
Event Details
6:30 - 8:30 p.m.
725 Park Avenue at 70th Street, New York, NY
Buy Tickets
$10 Asia Society; $12 students with ID/seniors; $15 non-members; members of co-sponsoring organizations receive the member discount. There are a limited number of free student tickets for NYU students available on a first-come, first-served basis. (curre
If you bought tickets or plan to watch the webcast, tell your friends on Facebook!
Join the Facebook Event »