Hong Kong, 20 Years Later: Promises Made, Promises Kept, Promises To Be Fulfilled [SOLD OUT]
VIEW EVENT DETAILS
Asia: Beyond the Headlines
Lunch available from 12:00 PM
Discussion begins at 12:30 PM
This year marks the 20th anniversary of Hong Kong's historic transfer of sovereignty from the United Kingdom to China. The day marking the anniversary of the event is also the day the Hon. Carrie Lam will be sworn in as the special administrative region's fourth chief executive since the handover. Twenty years ago, there was celebration and great hope, along with concerns over the economic and political challenges that lay ahead. This year's milestone presents an opportunity to look at Hong Kong today, and to take stock of the special "One Country, Two Systems" arrangement that replaced more than 150 years of British colonial rule.
Asia Society, in collaboration with the Better Hong Kong Foundation, presents a special luncheon to discuss the road ahead for Hong Kong and its 7.3 million residents in an increasingly polarized political environment. What lies in store for its politics, its prosperity, and its place as a cultural and economic powerhouse?
Introductory Remarks

Steve Barclay is Director of the Hong Kong Economic and Trade Office (HKETO) in New York, responsible for promoting and strengthening the business, trade and cultural ties between Hong Kong and 31 states in the U.S. He has served in a wide variety of posts within the Hong Kong Government, with policy responsibilities including consumer protection, intellectual property, housing, and environmental protection. He has also served as a public sector reform advocate and internal management consultant in the Government's Efficiency Unit.
---
Speakers

Ronnie C. Chan is Chairman of Hang Lung Group Limited and its subsidiary Hang Lung Properties. He is Co-Chair of Asia Society and Chairman of its Hong Kong Center, Chairman of the Executive Commitees of the One Country Two Systems Research Institute and the Better Hong Kong Foundation, and Vice President of the Real Estate Developers Association of Hong Kong.
---
">
Tammy Tam is Editor-in-Chief of the South China Morning Post, having taken up the role in January 2016, and is responsible for the editorial direction and newsroom operations. She started her career in journalism at the Hong Kong Standard before shifting to the television industry, working at Television Broadcasts Limited, i-CABLE Communications Limited (iCable) and Asia Television Limited (ATV). While at iCable and ATV, she played a key role in launching the city's first free-to-air 24 hours television news channel.
---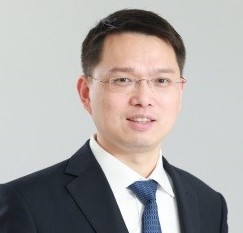 Ben Zhang is a member of the Executive Committee of Haitong International Securities Group, Vice President of the Chinese Asset Management Association of Hong Kong, and member of the Market Development Committee of the Hong Kong Treasury Markets Association. He is also an adjunct professor of finance at the East China University of Science and Technology's School of Business.
---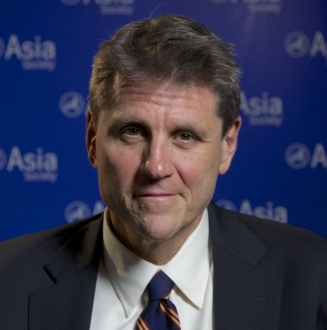 Tom Nagorski (moderator) is Executive Vice President of the Asia Society. He joined Asia Society following a three-decade career in journalism — having served most recently as Managing Editor for International Coverage at ABC News.
---
This program is co-presented with the Hong Kong Economic & Trade Office in New York and the Better Hong Kong Foundation.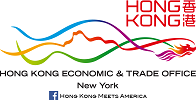 Event Details
12 - 2 p.m.
Asia Society 725 Park Avenue New York, NY 10021

Add to Calendar
20170713T160000
20170713T180000
UTC
Asia Society: Hong Kong, 20 Years Later: Promises Made, Promises Kept, Promises To Be Fulfilled [SOLD OUT]
Asia Society 725 Park Avenue New York, NY 10021
---