Godless Secularism: Europe, India and Religion
VIEW EVENT DETAILS
Lecture by Faisal Devji, St Antony's College, University of Oxford
Since the 1980s it has become commonplace to talk about the global return of religion and the consequent crisis of secularism. Faisal Devji, university reader in Modern South Asian History, St Antony's College, University of Oxford argues the opposite: The waning and not revival of religion in its metaphysical aspect puts into question our ideas of modernity. What does this crisis of religion look like in Europe, and does its Indian history have anything to teach us about our present? 
---
Faisal Devji has held faculty positions at the New School in New York, Yale University and the University of Chicago, from where he also received his Ph.D. in Intellectual History. Devji was Junior Fellow at the Society of Fellows, Harvard University, and Head of Graduate Studies at the Institute of Ismaili Studies in London, from where he directed post-graduate courses in the Near East and Central Asia. He is a Fellow at New York University's Institute of Public Knowledge and Yves Otramane Chair at the Graduate Institute in Geneva. His interests encompass Indian political thought as well as that of modern Islam. Devji's broader concerns have to do with ethics and violence in a globalized world. Selected Publications include: Muslim Zion: Pakistan as a Political Idea (2013); The Impossible India: Gandhi and the Temptation of Violence (2012); The Terrorist in Search of Humanity: Militant Islam and Global Politics (2009); and Landscapes of the Jihad: Militancy, Morality, Modernity (2005).
---
Part of the Season of India, a series of programs held in conjunction with the exhibition, The Progressive Revolution: Modern Art for a New India, on view at Asia Society Museum from September 14, 2018 to January 20, 2019. 
---
Presented in part by State Bank of India, proud Supporter of the Season of India.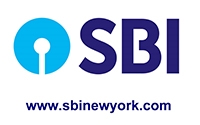 Event Details
2:30 - 4 p.m.
Asia Society
725 Park Avenue
New York, NY 10021
Register Now
Free admission; registration required, includes Museum admission
20180915T143000 20180915T160000 America/New_York Asia Society: Godless Secularism: Europe, India and Religion

For event details visit https://asiasociety.org/new-york/events/godless-secularism-europe-india-and-religion Asia Society 725 Park Avenue New York, NY 10021
If you plan to attend, tell your friends on Facebook!
Join the Facebook Event »