A Conversation with Ma Ying-jeou [SOLD OUT]
VIEW EVENT DETAILS
Taiwan's Former President Reflects on the U.S.-Taiwan-Mainland China Dilemma
NEW YORK, March 1, 2017 — Former President of the Republic of China, Taiwan, Ma Ying-jeou discusses Taiwan's democratic development, as well as relations between the United States, Taiwan, and Mainland China. Jerome A. Cohen, professor of law at New York University, moderates the discussion. (1 hr., 17 min.)
---
On the occasion of the 10th anniversary of Asia Society's Center on U.S.-China Relations, the Center is convening a series of conversations between China scholars and experts, all of whom have made their mark on the world's understanding of China and its place in the 20th and 21st centuries.
Former President of the Republic of China, Taiwan, Ma Ying-jeou will be in conversation with Jerome A. Cohen, Professor of Law at New York University School of Law and Adjunct Senior Fellow for Asia Studies at the Council on Foreign Relations. Cohen was President Ma's advisor when he was a S.J.D. candidate at Harvard Law School. Together they will reflect on relations between the United States, Taiwan, and Mainland China—a bond steeped in history and burdened by conflicting views of the past and future.
Co-presented with the Council on Foreign Relations.
---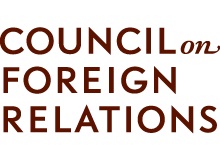 Event Details
6:30 - 8 p.m.
Asia Society 725 Park Avenue New York, NY 10021
20170301T183000 20170301T200000 America/New_York Asia Society: A Conversation with Ma Ying-jeou [SOLD OUT]

For event details visit https://asiasociety.org/new-york/events/conversation-ma-ying-jeou-sold-out Asia Society 725 Park Avenue New York, NY 10021
If you bought tickets, tell your friends on Facebook!
Join the Facebook Event »