APEC 2013: Resilient Asia-Pacific: Engine of Global Growth (SOLD OUT)
VIEW EVENT DETAILS
Missed this program? Watch the complete video.
Please note: the start time of this program has been changed from 8:30 am to 12:00 pm to accommodate the speakers' schedules.
As Indonesia takes the helm for APEC 2013, the Asia-Pacific continues to emerge as the potential trendsetter for future models of sustainable growth, trade and investment liberalization, and fostering innovation to address economic and demographic challenges. Two distinct visions for multilateral trading relationships — the Trans-Pacific Partnership and the Regional Comprehensive Economic Partnership — continue to coalesce in the region. APEC stands to play a unique role as a forum for the region's major trading partners to cooperate and engage on the strengths, weaknesses, and interactions of these initiatives and to assess their relative merits as potential pathways to APEC's long-standing goal: a Free Trade Area of the Asia-Pacific.
Once again, the Asia Society will join the U.S. National Center for APEC and the U.S. APEC Business Coalition in hosting an APEC briefing to review the issues discussed at the Vladivostok Summit, preview priorities and opportunities for Indonesia's host year, and explore what these trends mean for the region's future. U.S. Senior Official for APEC Atul Keshap and Assistant USTR Wendy Cutler will anchor this annual program. This year's program will also include a discussion focusing on issues identified by the region's leading CEOs as the primary concerns for business in the region.
Speakers (Confirmed)
Atul Keshap, U.S. Senior Official, Asia-Pacific Economic Cooperation
Wendy Cutler, Assistant U.S. Trade Representative for Japan, Korea and APEC Affairs
Monica Whaley, President, National Center for Apec
---
Program Agenda
12:00 pm: Lunch is served
12:20 pm: Briefing session
1:05 pm: Panel discussion
2:00 pm: Adjournment
---
Sponsored by:
Supporting organizations: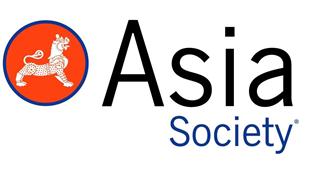 Can't make it to this program? Tune in to AsiaSociety.org/Live at 12:20 pm ET for a free live video webcast. Viewers are encouraged to submit questions to moderator@asiasociety.org.
Event Details
725 Park Avenue (at 70th Street), New York, NY
Buy Tickets
Members: $20; students/seniors: $22; nonmembers: $25

Add to Calendar
20130110T170000
20130110T190000
UTC
Asia Society: APEC 2013: Resilient Asia-Pacific: Engine of Global Growth (SOLD OUT)
725 Park Avenue (at 70th Street), New York, NY
---
If you bought tickets or plan to watch the webcast, tell your friends on Facebook!
Join the Facebook Event »