What Would You Ask Iran's New President? #askasia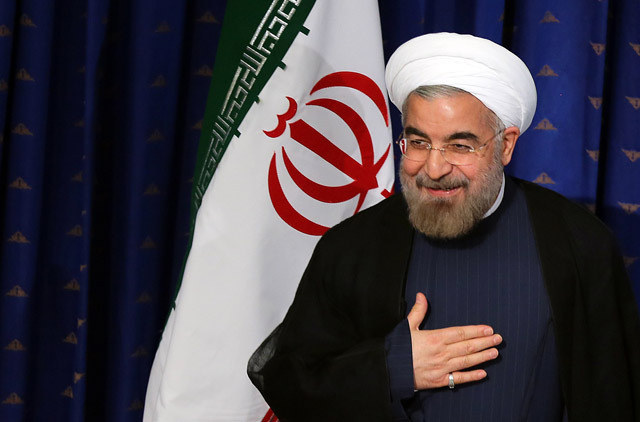 Dr. Hassan Rouhani, President of Iran. (Atta Kenare/AFP/Getty Images)
This Thursday, September 26, at 5:15 pm, Asia Society presents an exclusive webcast, broadcast live from New York City, featuring remarks by and an interview with new Iranian President Dr. Hassan Rouhani, who took office August 3. Rouhani will appear in conversation with new Asia Society President Josette Sheeran. You can watch the webcast at AsiaSociety.org/Live.
Sheeran would like to incorporate questions from you — Asia Society's online audience — into her discussion with President Rouhani. Please submit your questions any time before the start of the event by:
• Leaving a comment on this blog post.
• Posting to Twitter or Facebook using the hashtag #askasia.
• Sending an email to moderator@asiasociety.org.
Start submitting your questions now, and be sure to tune into AsiaSociety.org/Live this Thursday at 5:15 pm New York time to see which questions are selected.