Video: Asia Society Museum Exhibit Depicts 'Transitional Moment' in India's History
Beginning next week, Asia Society Museum will offer a new perspective on one of the most significant upheavals in Indian history — the dramatic shift of power from the Mughal Empire to the British Raj. On view at the Asia Society Museum from February 7 through May 6, 2012, Princes and Painters in Mughal Delhi, 1707-1857 is the first exhibition in the West to showcase Delhi's rich history of art, artists and patrons who flourished during this critical period.
Princes and Painters focuses on the reigns of the last four Mughal emperors — Muhammad Shah, Shah Alam II, Akbar Shah II and Bahadur Shah II Zafar (photo below) — and is curated by historian William Dalrymple and art historian Yuthika Sharma. Asia Society Museum Director and Vice President for Global Art Programs Melissa Chiu calls the exhibition a "reappraisal of a transitional era in India that provided unprecedented impetus for artistic innovation and experimentation."
In the video preview above, you can see some of the 100 portraits and panoramas that will accompany the exhibition's historical photographs and decorative arts.
Exhibition-related programs include panel discussions and readings featuring William Dalrymple and Yutika Sharma, a performance, and artisan demonstrations at the Asia Store at Asia Society New York. Click here for the complete list of exhibition-related events. 
View some historical photographs related to the exhibition below: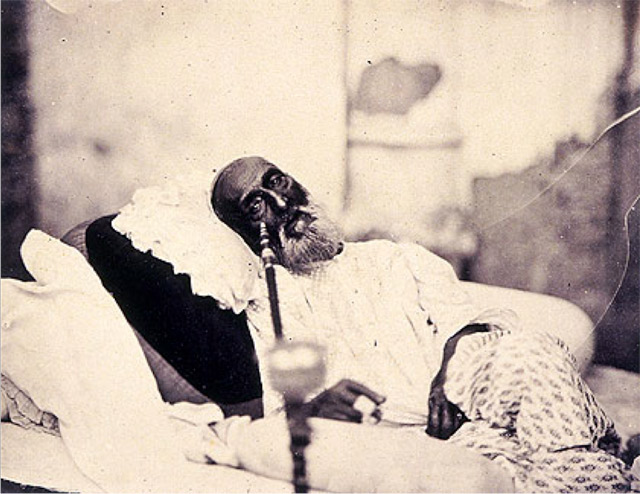 Bahadur Shah II, the last Mughal Emperor of Delhi, in British captivity in May 1858. Photographers Robert Tytler and Charles Shepard, British Library.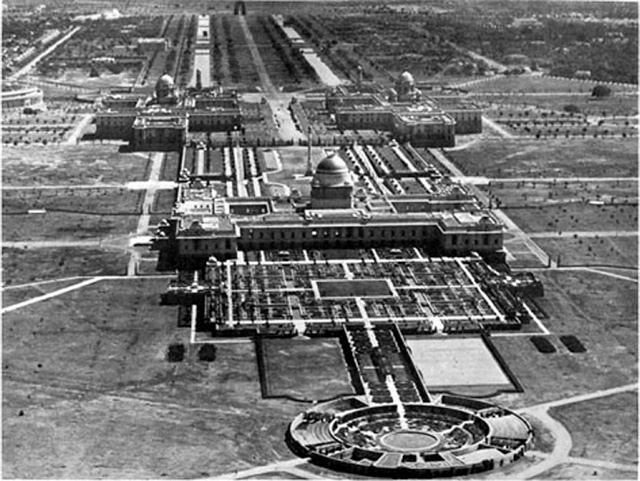 Aerial view of New Delhi. Architect: Edwin Lutyens, inaugurated 1936.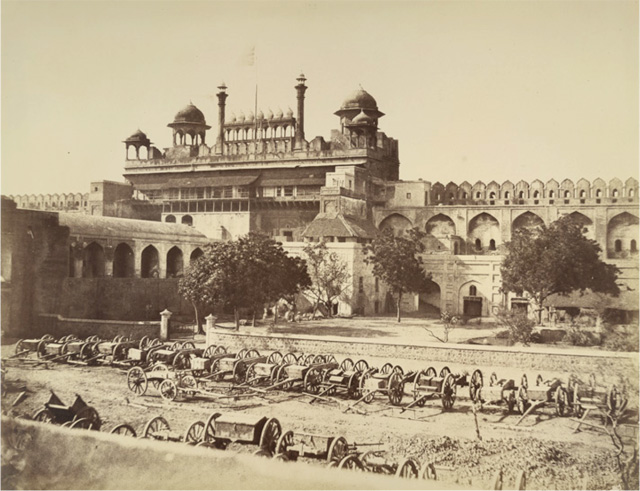 Lahore Gate of the Palace, Delhi. Photographic print by Robert and Harriet Tytler, Delhi 1858. British Library.