Gothamist's Jen Chung on Mourning the Intimacy of New York's Blog Scene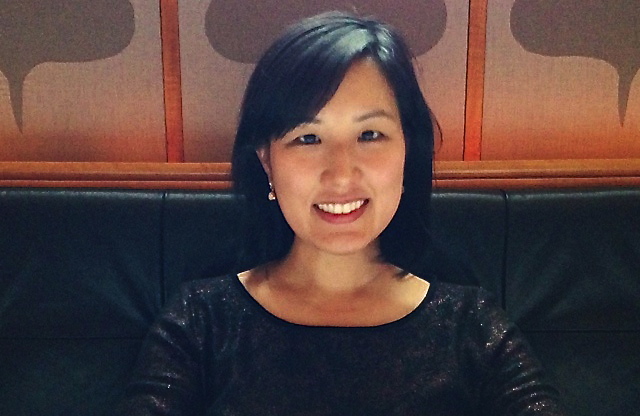 Jen Chung, co-founder of Gothamist. 
To mark Asian Pacific American Heritage Month, we'll be running Q&As with noteworthy Asian Americans throughout May. Read them all here.
For more than a decade now, Jen Chung's Gothamist website has been a daily read for thousands upon thousands of New Yorkers. Along with co-founder Jake Dobkin, Chung also oversees Gothamist's global network of nine city blogs, which includes popular sites in locales such as San Francisco, Chicago, D.C. and, ahem, Shanghai. We caught up with our favorite "mommy blogger" via email.
Tell us about your Asian heritage. How has it impacted your life? What does it mean to you?
I'm Chinese American. My parents were born in China — my dad in Canton and my mother in Shanghai — and grew up in Hong Kong. They met in Hong Kong, but then my mom came to NYC for college. A few years later, my dad decided to follow, becoming the first of the 11 kids in his family to settle in the U.S.
My mother's family eventually emigrated from Hong Kong to New Jersey. My grandmother even had a Chinese restaurant for a while, but that closed before I was born. I grew up in predominantly white suburbs in NJ and, as a young child, I didn't have any Chinese friends. When I was six, I attended Chinese school on Saturdays but it was so startling and such culture shock to be in a setting where you had to say the Pledge of Allegiance in Chinese, which it seemed like everyone else knew. I convinced my parents to let me drop out, which I thought was a victory since I could go back to watching Saturday morning cartoons. Of course, now I regret not sticking with the classes, the same way I wish I practiced piano more. 
My Chinese life — where I'd eat with chopsticks, help my grandmother make egg rolls, go to Chinatown in Sundays — was associated with my family, while I'd try to fit in and be a regular American kid during other times. But kids can be cruel and terrible — I had "GOOK" written on my high school locker. So I was very aware of being an "other."
When the film adaptation of The Joy Luck Club was released, suddenly people were curious about my culture, including myself. I hadn't realized that my mom was a baby when she left Shanghai on the last commercial flight from Shanghai! So I've been on a decades-long trajectory of trying to learn more about my roots. I'm trying to convince my mom to write all the stories she knows about my grandparents' families, because they're wonderfully sad, inspiring and even operatic.
Gothamist recently celebrated its 10-year anniversary. How is the site different today than when it first launched? How is the city different? And why?
Back in 2003, there would only be a few blog posts a day, sometimes just a sentence or link, just things that caught a few people's fancy (sort of the way you might share a link on Facebook). Given that we have dozens of posts everyday, it was definitely much more low-fi in those days. 
As for New York City, it was only three years after the dot-com bust and two years after the September 11, 2001 attacks, so while the economy was getting better, things still felt a bit uncertain. We were only in our first Bloomberg term and the culture stories were mostly about metrosexuals, not Brooklyn hipsters.
I guess most people say things seemed more innocent in the past, but back then, there was a small blog-photoblogger community and we got to know one another pretty well. Now the tech scene is so much bigger that there's less of that intimacy. 
What are three websites you absolutely must check every day and why?
That's an impossible question! I think I check more like three dozen sites every day to keep up with news and trends. Plus, there are the -ist sites! And Twitter and Facebook. But for the purposes of this Q&A, I'll say NYTimes.com because I've been reading the print edition since I was in middle school (and the online edition since we had internet in college); HollywoodReporter.com because I've always been fascinated by the entertainment business and once dreamed of being a TV programmer (I wrote an angry letter to Bob Iger over the cancellation of Twin Peaks); and TheOnion.com because so much of it is so spot-on. 
What are your go-to places to get your Asian food fix in the city?
Since I have a toddler, I don't get out much. I like Triple 8 Palace for dim sum because it's so big; Bann in Hell's Kitchen for Korean; and Donburiya in East Midtown for Japanese katsudon. I am also looking forward to Red Farm opening on the Upper West Side. 
Slate editor David Plotz is famously anti-panda. You famously are not. Do you have any choice words for Plotz?
He doesn't seem Zen enough to get the beauty of lazy pandas. I'm not going to stand in the way of zoos opting to take the plunge for expensive adorable creatures which then enable visitors to see the cuteness. But I'm clearly biased, since I've been in the bag for pandas ever since 1982: