Asia Society Online Looking for Spring 2013 Interns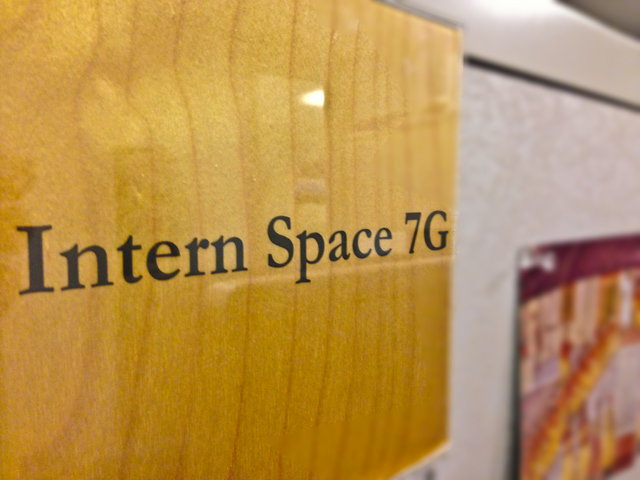 An intern cubicle on the 7th floor by the online team at Asia Society New York. (Tahiat Mahboob)
With the new year come new and exciting internship opportunities with the Asia Society online team. If you're looking to develop your reporting, writing, social media and/or multimedia skills, one of our internships may be just the opportunity for you.
Asia Society, a leading educational organization dedicated to promoting mutual understanding and strengthening partnerships between Asia and the United States, is looking for talented interns to assist its New York online team in the following categories: online reporting, multimedia production, social media and basic site maintenance and administration.
NOTE: To be eligible for this internship, applicants must be based in the New York City area.
Asia Society Online Editorial Intern
Asia Society Online is looking for a talented Online Editorial Intern to copy-edit and publish website content, edit and upload videos, report on events, draft blog posts and perform other administrative tasks for the award-winning AsiaSociety.org website. The ideal candidate will be a web-savvy journalism, policy, marketing or writing student with a strong interest in and connection to Asia, its people and issues.
Online Editorial Internship announcement (PDF)
Asia Society Online Multimedia Intern
Asia Society Online is looking for a talented Multimedia Intern to help create editorial content. The ideal candidate would be proficient in Final Cut Pro and social media and be able to work independently, helping the online team produce rich-media editorial content for our institutional website (AsiaSociety.org), edit and produce video packages, identify newsworthy clips and spotlight the best of complete programs and help produce content for syndication through YouTube, FORA.tv and other content partners. The candidate would also assist with social media on platforms such as Twitter, Facebook, Tumblr, Google Plus, Pinterest, etc.
Multimedia Internship announcement (PDF)
These internships are a great way to learn and improve story-pitching skills, conceptualize new and unique ways of telling a story and acquire problem-solving skills. They are ideal for candidates who have Asia-specific interests.
Asia Society New York has numerous other internship opportunities in several departments. To find out more, please click here.