Asia Blog's 10 Most Read Posts of 2016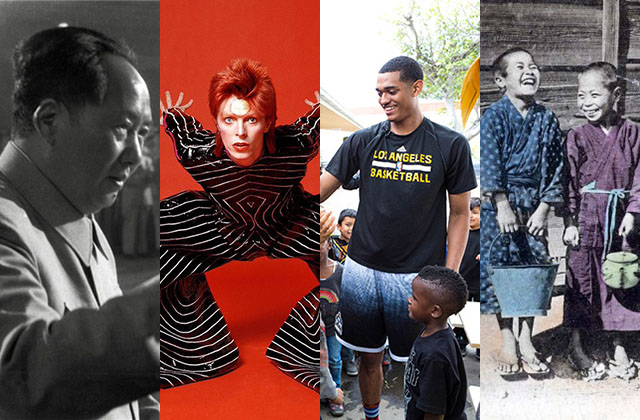 (L to R) Mao Zedong in 1956, David Bowie, Jordan Clarkson, and early 20th century Japan were some of AsiaBlog's most read stories in 2016. (Tom Hutchins, Masayoshi Sukita, Sarah M Golonka, New York Public Library)
In looking back at the most popular Asia Blog posts from the past year, a few things become clear: people like photos, and they like China…and they especially like photos of China. From the street vendors of early 1900s Beijing to David Bowie in Japan, these are our top 10 most read posts from 2016.
10. David Bowie's Enduring Fascination With Japan
The year started off with iconic rock musician and actor David Bowie's passing at age 69. Throughout his career, Bowie had a fascination with Japan and drew inspiration from Japanese designers and art for some of his best known work — including his "Ziggy Stardust" alter-ego. In this post, we explored the Bowie-Japan connection. 
9. 'I Don't Want to Think About Activating Change': NYT's David Barboza on Reporting in China
In 2013, New York Times Shanghai correspondent David Barboza won a Pulitzer Prize for his investigative report revealing that the family of then-Chinese Premier Wen Jiabao had accrued wealth in excess of $2.7 billion. In an interview with Asia Blog, Barboza discussed the unexpected aftermath of the article and how he strives not to be an activist in his reporting.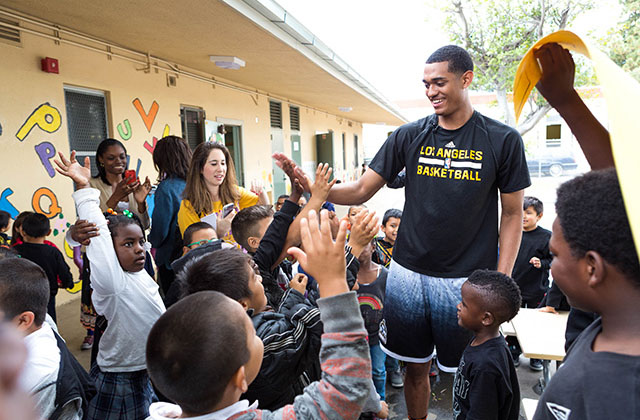 Jordan Clarkson in LA. (Alliance for a Healthier Generation/Sarah M. Golonka)
8. Interview: Jordan Clarkson Celebrates His Asian American Roots Through Basketball
For Asia Blog's Asian Pacific American Heritage Month interview series in May, we caught up with Jordan Clarkson, the only Filipino-American player in the NBA. He discussed his connection to the local and diverse Asian American community in Los Angeles, and how basketball has helped him give back. 
7. Where Hillary Clinton's China Policy Would Differ From President Obama's
In what will now go down in the annals of "what might have been," in May we dissected how then-presidential candidate Hillary Clinton might have been more "hawkish" on China and more vocal on human rights than President Obama.
6. 20 Colorized Photos from Early 20th Century Korea
In the first of several visual throwbacks to earlier days in Asia, this post gave a look at Korea during the period in the early 20th century when it was colonized by Japan and undergoing industrialization. The photos — artificially colorized through photocrom processes — were sold as postcards by European publishers at the time.
5. Kaiser Kuo on Baidu, Foreign Reportage, and the 'Paradoxes' of China
For the China-obsessed, heavy metal rocker, writer, and podcaster Kaiser Kuo has long been indispensable for untangling culture, identity, and current events in the Middle Kingdom. After two decades in Beijing, he returned home this year. In an Asia Blog interview, he discussed China's complex relationship with globalization and his views on how foreign journalists cover the country.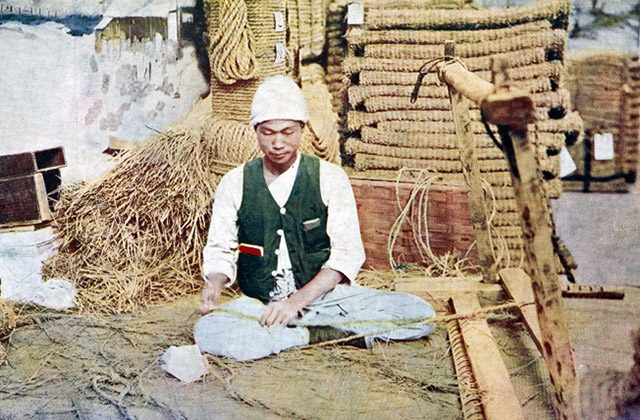 "Straw mat maker" in Korea 1915-1930. (Hinode Shoko/New York Public Library).
4. 40 Colorized Photos from Early 20th Century Japan
In another display of colorized postcards released by the New York Public Library this year, we looked at everyday scenes in Japan during the Meiji Restoration of the early 20th century. It was a time when the country grappled with political reform and westernization that would forever alter the face of Japanese society.
3. 19 Colorized Postcards from Early 1900s China
…and in the final and most popular installment of the colorized postcards series, we got a glimpse into early 1900s China. The period coincided with the end of the imperial Qing Dynasty and the beginning of the Republic of China. It also marked an influx of foreign tourists and long-term expats in the country.
2. A History of China's 'Humiliation' and 'Hurt Feelings' at the Olympics
At the 2016 Olympic Games in Rio De Janeiro, there were several incidents where Chinese athletes felt slighted and fans back home felt disrespected. Some scholars have suggested these feelings are indicative of a greater sense of national insecurity stemming from a "century of humiliation" at the hands of foreign aggressors that's become crucial to the country's national identity. In this post, we looked into the relationship between this history of perceived "humiliation" and how it manifests itself on the world's largest athletic stage.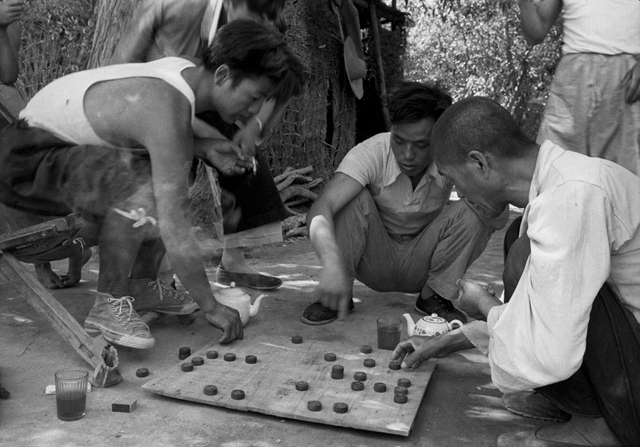 Men play checkers at a small park, Hami, Xinjiang in 1956. (Tom Hutchins)
1. 25 Remarkable Images Provide Rare Glimpse of 1956 China
In 1956, New Zealand photographer Tom Hutchins was given a rare opportunity to document China, which was then one of the world's most isolated countries. Following an unsuccessful attempt to publish a book of his work, he stored most of the images under his home, where they remained until they were recently unearthed. The restored photos — which depict top leaders, as well as everyday scenes in minority regions — reveal the country during a moment of calm just after a long period of war, but before the calamitous Great Leap Forward. In this year's most popular post, we present the rare photos and an interview with John Turner, a friend of Hutchins, who unearthed and restored the photos.