David Bowie's Enduring Fascination With Japan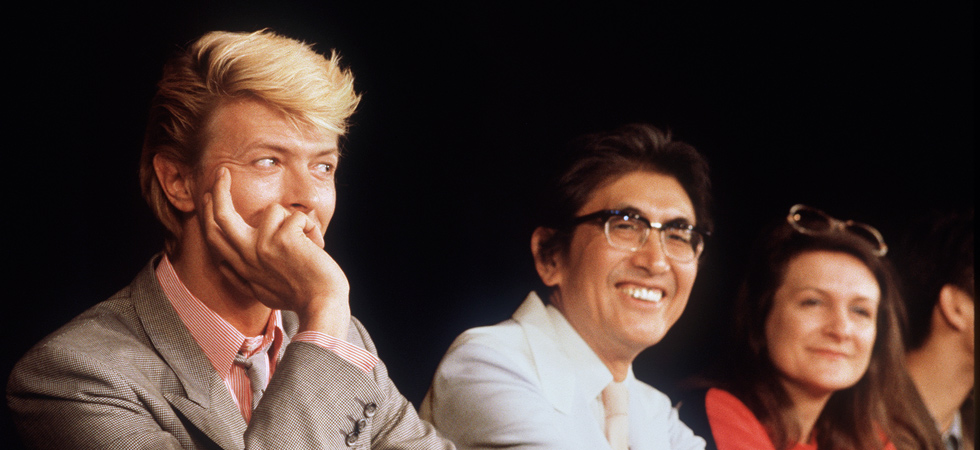 David Bowie is photographed on May 11, 1983 at a press conference presenting the Japanese movie 'Merry Christmas Mr. Lawrence' in Cannes, France. (Ralph Gatti/Getty Images)
David Bowie, the iconic rock musician and actor, belonged to several countries. There was England, his country of birth and where he earliest found fame. There was the United States, his primary residence during the last decades of his life. And there was Germany, where Bowie recorded three of his most famous albums and whose foreign ministry even credits him for helping tear down the Berlin Wall.
#shinobiyoshimi100 1973 David Bowie. Design by Kansai Yamamoto. Photograph by Masayoshi Sukita - pic.twitter.com/Q6ROYWunXx

— Shinobi et Yoshimi™ (@nobiyoshii) November 14, 2015
But Bowie, who died on Sunday at the age of 69, also had a strong connection with Japan. The association began in 1972, when on an 18-month worldwide tour he became enamored with the work of designer Kansai Yamamoto. The latter, who was astonished to find the androgynous rock star wearing female-intended clothing, soon learned that his designs had become an essential part of Bowie's "Ziggy Stardust" alter ego. This was no coincidence. Helene Thian, an expert in Japanese art, explained in 2013 how Bowie's performances borrowed from traditional Japanese culture:
Bowie's androgynous look paid homage to onnagata, the male actors who specialize in playing women's roles in kabuki. It was in fact Tamasaburo Bando V, the famed onnagata, who taught Bowie how to apply kabuki makeup. Bowie wore a "shortie kimono" with matching silky boots, his makeup was onnagata-inspired, and his celebrated hairstyle, as created by Yamamoto, was electric red in color, imitating the look of a flaming red-lion dance wig of kabuki theater. As Bowie's lyrics to the song "Ziggy Stardust" describe it, the alien rocker was "like some cat from Japan."
Bowie's admiration for Yamamoto's design brought him in touch with another prominent Japanese artist — the photographer Masayoshi Sukita — who would go on to serve as the British musician's unofficial portraitist for the next four decades. Sukita's famously austere cover of Bowie's 1977 album Heroes represented a departure from the kaleidoscopic "Ziggy Stardust" era. But Sukita's more quotidian photographs of Bowie are no less impressive.
#ガラパゴス化こそ価値 #Japan  RT HistoryImg 日本の電車に乗るデビッド・ボウイ David Bowie on a train in Japan (Masayoshi Sukita) pic.twitter.com/2TTAx3Tm8S

— ZIPANGALAPAGOS (@invisible_jp) March 22, 2015
Bowie's professional association with Japan was not limited to music. In 1983, he starred in the film Merry Christmas Mr. Lawrence, where he played a conscience-stricken prisoner of war in World War II-era Japan. Here is the trailer for that film:
And finally, here is Bowie performing "Heroes," one of his best-loved songs, in concert in Tokyo in 1978: