INSIGHTS | Connecting Australia and Indonesia
A special report by Asia Society Australia
Australia's bilateral relationship with Indonesia is one of the most critical and complex foreign policy issues that Australia faces today. The relationship has experienced many setbacks and fluctuations, evident especially in the recent cooling of bilateral relations after the executions of Australian drug smugglers Andrew Chan and Myuran Sukumaran. However, the expert and popular opinion suggests that the relationship is much more complex and multifaceted than the single issue at the forefront of public debate would make it seem.
It is fitting that the first edition of our new thought-leadership platform – Insights – is focused on Australia's relationship with its northern neighbour.
What are the dimensions and directions of the Australia-Indonesia relationship? Can Australia and Indonesia move past its differences, and what should underpin Australia's policy towards Indonesia? What does Indonesia's success as a rising dynamic economy and confident regional and global power mean for Australia?
Our inaugural publication "Connecting Australia and Indonesia" offers two distinct viewpoints on the current state and prospects for the Australia-Indonesia relationship from two of Australia's leading Indonesia observers and practitioners, Richard Woolcott AC and Andrew Parker.
Despite the different angles through which our authors look at Indonesia and Australia-Indonesia relations, both come to the not entirely unexpected conclusion that Australia and Indonesia need to, and have always been able to, find a path to engagement and mutual trust – despite temporary setbacks and misunderstandings – and build a shared future in our region.
Download the full report here >>
---
About the Authors:
Richard Woolcott AC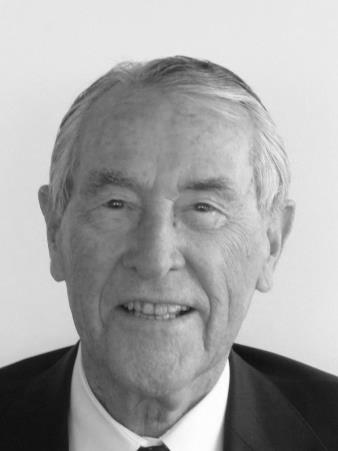 Richard Woolcott AC is the Founding Director of Asia Society Australia. He has had an extensive diplomatic career, including serving as the Secretary of the Department of Foreign Affairs and Trade between 1988 and 1992. Prior to that role, he was appointed as deputy to the High Commissioner in Malaysia, Commissioner in Singapore, High Commissioner to Ghana, Ambassador to the Philippines, Ambassador to Indonesia and Ambassador and Permanent Representative to the United Nations (1982-1988), where he also represented Australia on the Security Council (1985-1986). He was Chairman of the Australia Indonesia Institute from (1992-1998) and a member of the Advisory Panel for the first Government White Paper on Foreign and Trade Policy, published in 1997. He was awarded the Bintang Mahaputra Utama by the Government of Indonesia in 2000 for his contribution to bilateral and regional relationships. He has written and contributed to many books, articles and dialogue about Australia's engagement with Asia.
Andrew Parker
Andrew Parker is a Partner at PwC, where he leads the Australian Firm's Asia Practice. He has lived and worked in Indonesia, and was the leader of PwC's Asian telecoms industry team until 2012. He is a non-executive director of the Australia Indonesia Centre at Monash University, and a member of the Advisory Board of the Asia Society and China Matters. Andrew was the lead author of PwC's landmark report on Australia's lack of business investment in Asia titled "Passing Us By" and is a regular commentator in the media and presenter at forums on Asian trade and investment in Australia and Australian trade and investment in Asia.
---
"Connecting Australia and Indonesia" forms a part of our current programming focus on the Australia - Indonesia relationship. By bringing policy, business and social perspectives on Australia-Indonesia relations, we seek to generate a "contest of ideas" on if and how Australia and Indonesia can build a shared future in the Asia-Pacific neighbourhood. Information on the full program, including our special event "Connecting Australian and Indonesian Business" can be found here>>
---
More on Australia-Indonesia