An Asia Society Policy Institute Report
Northeast Asia is emerging as the epicenter of global carbon market activity. China's pilot and soon-to-be-launched national emissions trading systems (ETSs) have the potential to remake the sector regionally and globally, and substantially impact global climate response efforts. Japan increasingly looks toward emissions trading tools at home and abroad to meet its climate change goals, particularly as its previously vibrant nuclear sector faces an uncertain future. Korea currently operates Asia's first mandatory national ETS, and is increasing its emissions-reduction ambitions through this core pillar of its climate change strategy.
Calls are amplifying for these countries to develop their systems in concert, with an eye toward future market linkage. Such linkage could pay economic, environmental, and diplomatic dividends, but because of systemic differences in regional markets they will be difficult to realize.
This report, Northeast Asia and the Next Generation of Carbon Market Cooperation, argues that it is essential at this juncture to create linkage-ready markets, discuss future aspirations, and form a clear work plan for pursuing cooperation. Its authors, Jackson Ewing and Minyoung Shin, offer a series of recommendations for doing so during the 2018-2020 period.
As ASPI President Kevin Rudd writes in the report's foreword, with the Trump administration seeking to "extract the United States from global climate commitments, at least at the national level, it is more important than ever for Northeast Asia to lead the next generation of climate change responses."
ASPI is part of efforts to accelerate and deepen such leadership through the initiative, Toward a Northeast Asia Carbon Market. Since 2015, this initiative has regularly brought together experts and practitioners to develop and assess regional pathways to market linkage, and this report seeks to extend a foundation for work that will continue for years to come.
ASPI will launch the report at the Asia Pacific Carbon Forum in Bangkok,Thailand on December 14, 2017. It will be available for download that day. 
Executive Summary
English: Download print-friendly version (PDF, 77 KB)
Chinese: Download print-friendly version (PDF, 392 KB)
Korean: Download print-friendly version (PDF, 134 KB)
Full Report
English: Download print-friendly version (PDF, 1.66 MB)
Chinese: Download print-friendly version (PDF, 1.94 MB)
Korean: Download print-friendly version (PDF, 1.62 MB)
About the Authors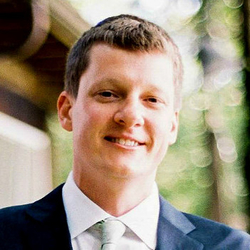 Dr. Jackson Ewing is the Director of Asian Sustainability at the Asia Society Policy Institute (ASPI) in New York, where he leads projects on environmental cooperation, responsible resource development, and international climate change policy. Prior to joining ASPI, he led the Environment, Climate Change, and Food Security Program at Singapore's S. Rajaratnam School of International Studies (RSIS). He has worked throughout Asia with actors in government, the private sector, civil society, and international organizations, and has carried out policy projects addressing transboundary environmental stresses, unsustainable food value chains, and the nexus of systemic water, food, and energy challenges. Dr. Ewing publishes widely through a range of mediums and is a regular contributor to radio, television, and print media. He holds a doctorate in environmental security and a master's degree in international relations from Bond University, a bachelor's degree in political science from the College of Charleston, and an ongoing fellowship at RSIS.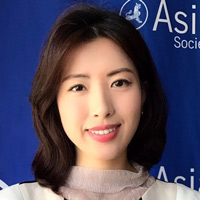 Minyoung "Minnie" Shin is a Senior Program Officer with ASPI and supports its climate change and environmental cooperation projects. Before joining ASPI, Shin was a Climate Corps Fellow at the Environmental Defense Fund and a Sustainability Intern at the Natural Resources Defense Council. Additionally, she has three years of green supply chain management and climate change policy consulting experience from Korea. She also worked for the Export-Import Bank of Korea, financing and managing multilateral economic development grants in developing countries. Minnie is from Seoul, Republic of Korea. She holds masters degrees from Columbia University's School of International and Public Affairs and Seoul National University's Graduate School of International Studies, as well as a bachelor's degree from Dongguk University. She is also a LEED Green Associate and FSA Credential Level II Candidate.