Northeast Asia and the Next Generation of Carbon Market Cooperation
VIEW EVENT DETAILS
Report Launch Event in Bangkok, Thailand
Northeast Asia is emerging as the epicenter of global carbon market activity. The region's nascent carbon markets have unrivalled potential along with a range of challenges to overcome. The domestic effectiveness and regional connectivity of these markets will define the next generation of emissions trading, and significantly impact future international climate change mitigation policies and resource flows.
In 2016, the Asia Society Policy Institute (ASPI) launched Toward a Northeast Asia Carbon Market, an initiative to facilitate carbon market cooperation and deepen the carbon pricing agenda in Northeast Asia by steering timely and pragmatic policy ideas. This event will serve as the launch of ASPI's new report, "Northeast Asia and the Next Generation of Carbon Market Cooperation." ASPI will share key findings and policy recommendations from the report, which argues that while China, Japan, and Korea are fixated on making domestic progress, their early phases need to yield markets that are flexible and linkage ready if the benefits of market connectivity are to take shape. Despite their differences, cooperation between these disparate systems is not only possible but necessary if the countries are serious about pursuing ambitious climate change policies. 
The panel discussion will feature international and regional experts' perspectives on the carbon market developments in Asia and how regional cooperation can impact the global climate mitigation efforts.
This panel is open to registered participants of the Asia-Pacific Carbon Forum. Please register for the Forum here. For more information about the panel, contact mshin@asiasociety.org.
Speakers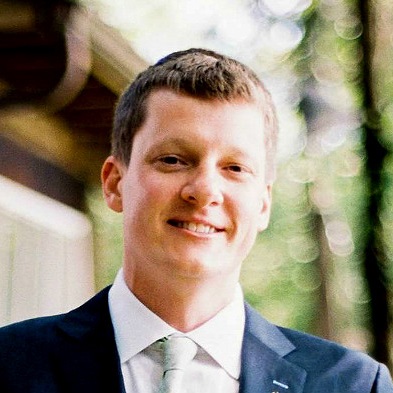 Jackson Ewing is ASPI's Director of Asian Sustainability in New York, where he leads projects on environmental cooperation, responsible resource development, and international climate change policy. Prior to joining ASPI, he led the Environment, Climate Change, and Food Security Program at Singapore's S. Rajaratnam School of International Studies (RSIS). He has worked throughout Asia with actors in government, the private sector, civil society, and international organizations, and has carried out policy projects addressing transboundary environmental stresses, unsustainable food value chains, and the nexus of systemic water, food, and energy challenges. Dr. Ewing publishes widely through a range of mediums and is a regular contributor to radio, television, and print media. He holds a doctorate in environmental security and a master's degree in international relations from Bond University, a bachelor's degree in political science from the College of Charleston, and an ongoing fellowship at RSIS.
---
Stefano de Clara is International Policy Director at the International Emissions Trading Association (IETA). He joined IETA in 2014, initially focusing on the EU ETS and UNFCCC negotiations. While continuing to work on these two areas, he currently also leads IETA's activities in Korea, Australia and New Zealand. Working on IETA's Business Partnership for Market Readiness (B-PMR) initiative he often focuses on emerging carbon markets. Prior to joining IETA he focused on emissions trading in the Academia and for consulting companies. He holds a M.Sc. in Sustainable Development from the Utrecht University and a B.Sc. in Environmental Science from the University of Trieste.
---
Joojin Kim is Managing Director of Solutions for Our Climate, an environmental nonprofit that advocates for more effective and stronger air and climate policies, including the introduction of a regional air pollutant cap and trade scheme and a stronger carbon price in Korea. He is also an attorney-at-law and worked on climate and energy related projects with institutional investors and utilities at Kim & Chang. Kim served as Legal Advisor to Korea's Presidential Committee on Green Growth. He received his Environmental Law LL.M. from Georgetown University Law Center and holds a master's degree in environmental studies from Seoul National University.
---
Yuji Mizuno is Programme Director of Climate and Energy at the Institute for Global Environmental Strategies (IGES). Prior to joining IGES, he was the Director for International Negotiations at the Office of Market Mechanisms of Japan's Ministry of the Environment, where he was in charge of development and implementation of the Joint Crediting Mechanism, as well as international negotiation regarding market mechanisms under the UNFCCC process in the Ministry. He holds a PhD in international relations.
Event Details
12 - 1 p.m.
Asia-Pacific Carbon Forum
United Nations Conference Centre
Bangkok, Thailand
Register Now
This panel is open to registered participants of the Asia-Pacific Carbon Forum. For more information about the panel, contact mshin@asiasociety.org.