Holiday Gift Guide 2016: Ideas From AsiaStore
Can't figure out what to give friends and loved ones this holiday season? AsiaStore is here to help guide your giving spirit. Check out our holiday gift guide that offers a range of Asia-related presents for every budget!
Need more inspiration? Browse the AsiaStore website or come visit in person at 725 Park Ave. Open daily from 11 am to 6 pm, and Friday until 9 pm. 
Stocking Stuffers:
---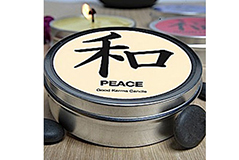 Zen Travel Candle — Peace 
$5.00
Find your inner peace with the soothing effect of vanilla orchid. It is the ideal scent for creating your own sanctuary.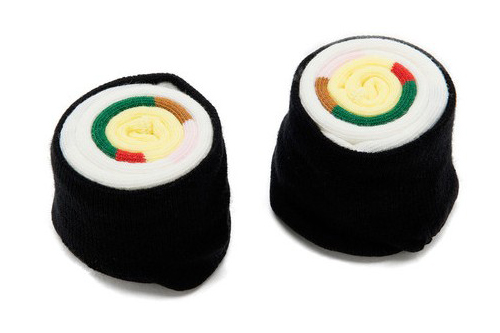 Sushi Socks — Futomaki
$12.00
A fun take on a traditional gift.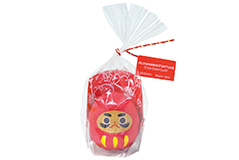 Flowering Fortune – Daruma 
$7.00
Hidden inside each good luck charm is a fortune that flowers. Simply pull the string on the bottom of the charm to release the fortune. The fortune's paper is embedded with flower seeds.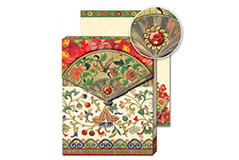 Pocket Note Pad — Glitter Embellished
$5.00
Glitter-embellished with magnetic closure.
$9.95
The kit includes a DVD, five projects, a 32-page booklet, and 48 full-color folding papers.
$15.00
A special glass ornament made by Lawrence Lane for Dynasty Gallery.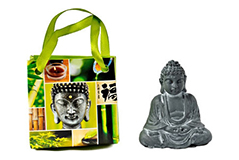 Buddha
$8.00
A buddha in a bag.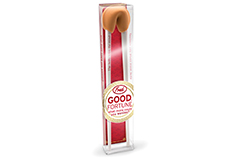 Good Fortune Chopsticks
$10.00
This fortune cookie is the luckiest kind to have — its soft silicone construction holds your chopsticks at just the right angle so you won't have to worry about dropping your egg-roll into the hot and sour soup. Good Fortune is great for kids just learning how to eat Asian style or for adults who have chopstick issues.
Bonsai Kit — Black Pine
$20.00
This cultivation kit grows a Black Pine tree, which is a popular species to use in creating bonsai. The kit comes with a beautiful blue and white Japanese ceramic pot.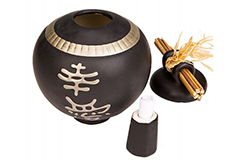 Wishing Pot — Black
$18.00
Write your wishes on the scroll of paper that hangs from the lid of this ceramic pot.
Cat Planter — Oxygen Plant
$10.00
Keep your air clean and your desktop looking fresh with these adorable cat planters. Seeds included.
Box of Mints — Kokeshi Girl
$7.00
Slide box of mints.
Magnet Set — Chinese Characters
$16.00
Set of small magnets featuring Chinese characters for Love & Happiness.
For Her:
The Art of Henna Coloring Kit
$12.95
This kit features a coloring book filled with unique henna patterns from around the world plus specially selected colored pencils to provide you with hours of relaxing, coloring bliss.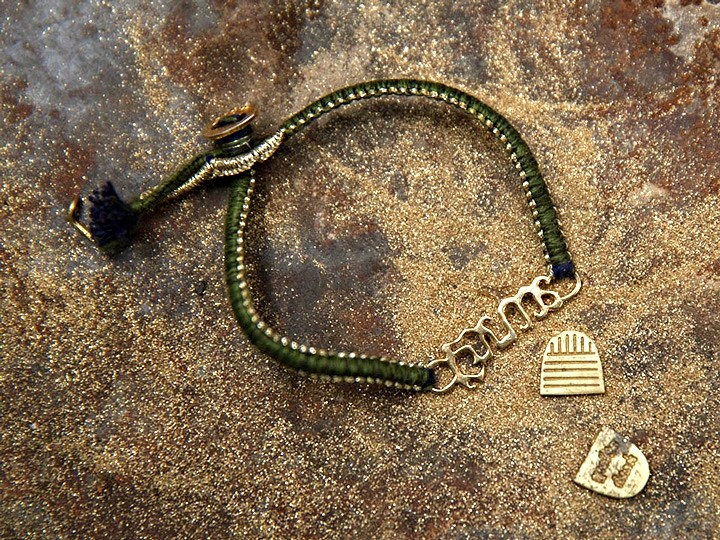 Bracelet Brass — True Red
$40.00
Jewelry from Jessica Hendricks Yee's "Brave Collection." Pieces are all made in Cambodia.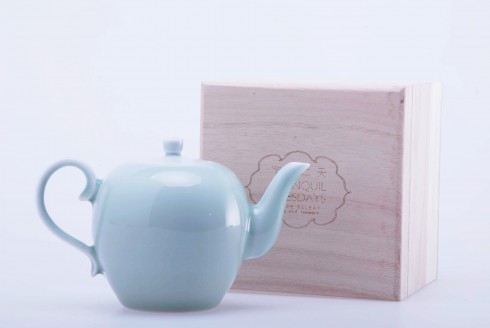 Teapot — Celadon
$75.00
This handcrafted celadon teapot comes with a distinctive wooden gift box and was designed by Charlene Wang for Tranquil Tuesdays.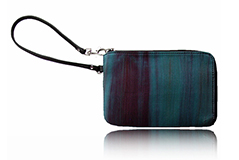 Hand Dyed Silk Wristlet — Dark Teal
$35.00
The silk wristlet is hand-dyed by local artisans in Vietnam as part of designer Dat Tran's line of luxurious and unique scarves and accessories. 
Felted Sari Scarf — Turquoise/ Green 
$60.00
Scarves made from wool fibers and vintage silk sari in Nepal by Red Sari.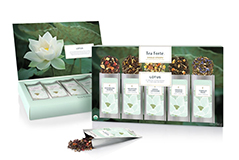 Tea Lotus Collection — Single Steep
$20.00
Tea from the Lotus Collection comes with 15 pouches.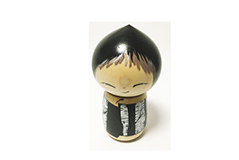 Kokeshi Doll — Black and White Kimono
$85.00
These Kokeshi dolls are finely crafted, remarkable examples of the Japanese dolls said to bring joy, prosperity, and a sense of safety to any household that they occupy.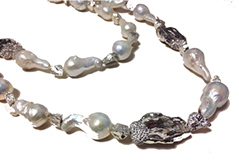 Necklace Pearl Strand Plated Pearl
$725.00
Made in Turkey by designer Alexandra Tukelturk.
For Him: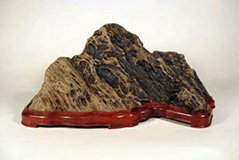 Stone Nine Dragon
$1,500.00
Cherished by the Chinese for generations as a focus for meditation on metaphysical principles and the arts, these stones are treasured for their natural art, and the impressions that they inspire.
Edamame Growing Kit
$20.00
With a beer glass inspired pot, growing medium, seeds, and a wicker basket — this kit has everything you need to get started.
The Japanese Grill Cookbook
$25.00
Packed with fast-and-easy recipes, versatile marinades, and step-by-step techniques, The Japanese Grill will have you grilling amazing steaks, pork chops, salmon, tomatoes, and whole chicken, as well as traditional favorites like yakitori, yaki onigiri, and whole salt-packed fish.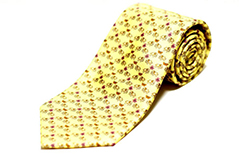 Elephant Necktie — Yellow
$85.00
A necktie designed by Jim Thompson, made from Thai silk.
Elephant Cufflinks
$110.00
A set of elephant cufflinks designed by Jim Thompson and made in Thailand.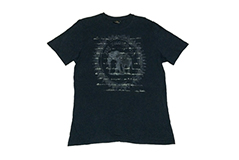 T-Shirt — Black
$25.00
An elephant t-shirt designed by Jim Thompson and made in Thailand.
For Kids:
Robot Dog — Blue Space
$55.00
A toy robot dog designed by Hong Kong-born graphic designer Marvin Chan, also known as the "King of Toys."
Language Blocks — Chinese Characters
$55.00
This 32-block set includes characters, word construction grid, animals, and puzzle.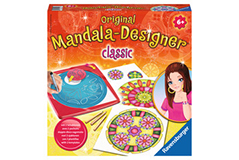 Mandala Jr Designer — Classic Kit
$20.00
Mandalas for Young Artists — Using this unique mandala principle, your child can successfully design beautiful mandalas in minutes.
Children's Cat Chopsticks — Black
$4.00
Children's beginner's chopsticks with black beckoning cat image.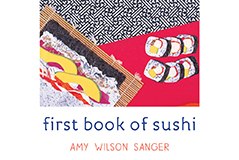 First Book of Sushi
$6.99
For the littlest fans of that favorite Japanese finger food comes a sturdy board book sure to inspire giggles (and even some growling stomachs).
Chinese Lullabies
$15.95
This album provides a different musical experience of lullabies. The sounds of the Beijing Angelic Choir (singing in Chinese) bring a sweet and special delight to every note of the melodies collected from different regions of China and Taiwan.
Bento Box Ninja — Boy
$35.00
A plastic bento box made in Japan from food-safe plastic.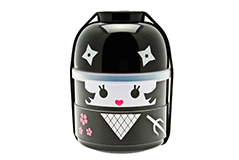 Bento Box Ninja — Girl
$35.00
A plastic bento box made in Japan from food-safe plastic.