The Art of Impermanence: Japanese Works from the John C. Weber Collection and Mr. and Mrs. John D. Rockefeller 3rd Collection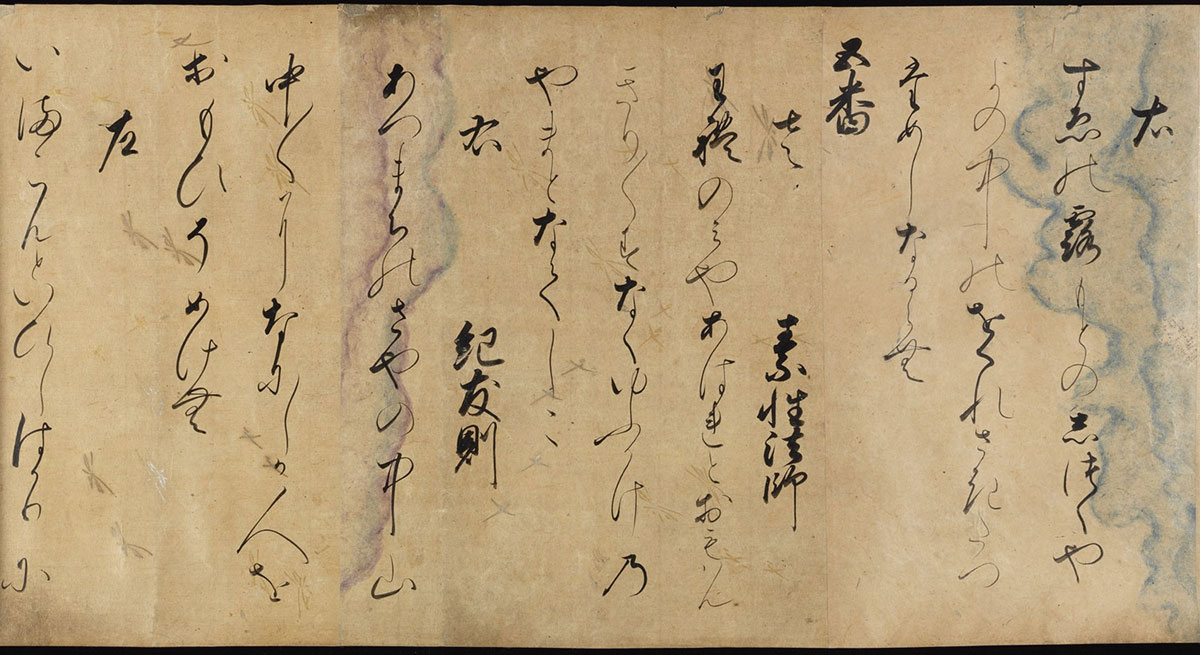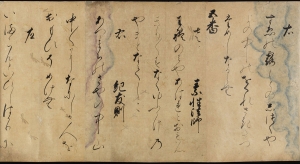 Prince Son'en (1298–1356). Toshinari's Competition of the Thirty-Six Immortal Poets (Toshinari Sanjūrokunin utaawase) (detail). Japan. Nanbokuchō period, 14th century.

Katsushika Hokuun (active ca. 1800–1844). Courtesan Promenading under Cherry Blossoms. Japan. Edo period, 1804–18.
Amida Nyorai. Japan. Kamakura period, mid-to late 13th century.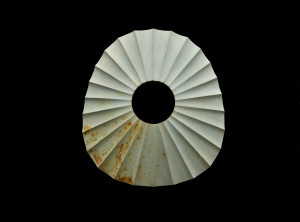 Wheel-shaped Ring (sharinseki). Japan, Nara Prefecture, Shimanoyama Tomb. Tumulus period, 4th century.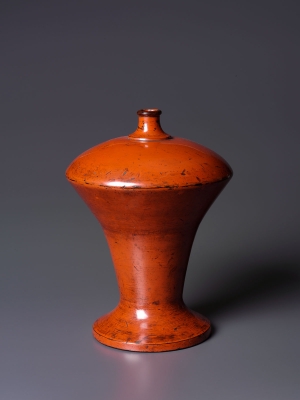 Bottle. Japan. Nanbokuchō–Muromachi period, 14th–15th century.

Descent of Buddha Amida. Japan. Kamakura period, late 13th century.
Impermanence is a pervasive subject in Japanese thought and art. Through masterpieces of calligraphy, painting, sculpture, ceramics, lacquers, and textiles drawn from two of America's greatest Japanese art collections, this exhibition examines Japan's unique and nuanced references to transience. Objects span from the Jōmon period to the twentieth century. From images that depict the cycle of the four seasons and red Negoro lacquer worn so it reveals the black lacquer beneath, to the gentle sadness evoked in the words of wistfully written poems, the exhibition demonstrates that much of Japan's greatest art alludes directly or indirectly to the transient nature of life.
Related Events
MEMBERS-ONLY RECEPTION AND LECTURE
The Art of Impermanence
Tuesday, February 11, 2020 • 6-9 p.m.
Reception from 6-8 p.m.
Members-only lecture: 6:30-7:30 p.m.
Galleries open until 9 p.m.
Docent-led tours at 6, 6:45, and 7:45 p.m.
As part of the members' opening reception and activities, Adriana Proser, John H. Foster Senior Curator of Traditional Asian Art at Asia Society and curator of "The Art of Impermanence" will examine themes drawn from the exhibition.
---
LECTURE
My Thoughts Dyed with You: Perspectives on Impermanence in Japanese Art
Wednesday, March 11, 2020 • 6:30-8 p.m.
Curator Sinéad Vilbar explores how commentaries on Buddhist scripture and the production of poetry in Japan communicated the ephemeral nature of human existence.
---
LECTURE
Monuments to Impermanence: New Inspirations From Ancient Japanese Stone Circles and Burial Mounds
Tuesday, March 31, 2020 • 6:30-8 p.m.
Archaeologist Simon Kaner examines the concept of impermanence as suggested by the monuments of preliterate prehistoric Japan.
---
LECTURE
Tattered Fans and Talismans: The Symbolism of Battle Fans and the Ethos of Impermanence
Friday, April 24, 2020 • 6:30-8 p.m.
Art historian Melissa McCormick explores the role of fans in Japanese warrior culture, from talisman to icons of ephemerality.
Credits
Support for "The Art of Impermanence: Japanese Works from the John C. Weber Collection and Mr. and Mrs. John D. Rockefeller 3rd Collection" comes from the Japan Foundation and an anonymous donor.
Support for Asia Society Museum is provided by Asia Society Global Council on Asian Arts and Culture, Asia Society Friends of Asian Arts, Arthur Ross Foundation, Sheryl and Charles R. Kaye Endowment for Contemporary Art Exhibitions, Hazen Polsky Foundation, Mary Griggs Burke Fund, Mary Livingston Griggs and Mary Griggs Burke Foundation, New York City Department of Cultural Affairs, and New York State Council on the Arts.