Sonam Dubal Fashions
VIEW EVENT DETAILS
Designer appearance from 12-3:30 p.m.
Sonam Dubal's sustainable collection is inspired by sacred symbols that reflect elements in nature and life. He uses block printing, embroidery, and hand painting to create unique silhouettes that combine modern influences with traditional creativity. 
---
Presented in part by State Bank of India, proud Supporter of the Season of India.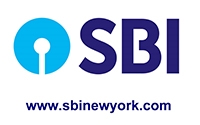 Event Details
12 - 3:30 p.m.
AsiaStore at Asia Society
725 Park Ave. at 70th St. 
New York, NY 10021
Admission to AsiaStore is free
20181024T120000 20181024T153000 America/New_York Asia Society: Sonam Dubal Fashions AsiaStore presents designer Sonam Dubal's sustainable collection, inspired by sacred symbols that reflect elements in nature and life.

For event details visit https://asiasociety.org/new-york/events/sonam-dubal-fashions-0 AsiaStore at Asia Society 725 Park Ave. at 70th St.  New York, NY 10021
---
Join the Facebook Event »