Sri Sri Yoga with Tara Chellaram
VIEW EVENT DETAILS
International Day of Yoga 2017
Class Location: The Hong Kong Hong Kong Jockey Club Hall
Limited yoga mats available. Participants are encouraged to bring their own mats.
Participants are recommended to bring their own towels as changing and shower facilities are not available.
---
Online registration will close at 6 pm on June 17, 2017. Walk-ins on the day are welcome and subject to availability.
---
Sri Sri Yoga is a discipline, both gentle and powerful, that integrates elements from the different paths of yoga, especially Hatha yoga, uniting the body, mind, and breath awareness. Here the wisdom and techniques of yoga are brought to you in a joyful and thorough manner and covers a vast range of breathing techniques and various body postures (asanas) to knowledge and guided meditations.
Tara Chellaram is a disciple of his Holiness Sri Sri Ravi Shankar of the Art of Living organization. Tara highly encourages her students to attend The Art of Living Happiness program, where they will learn beneficial breathing techniques. Tara is based in Hong Kong and has been teaching yoga for 12 years.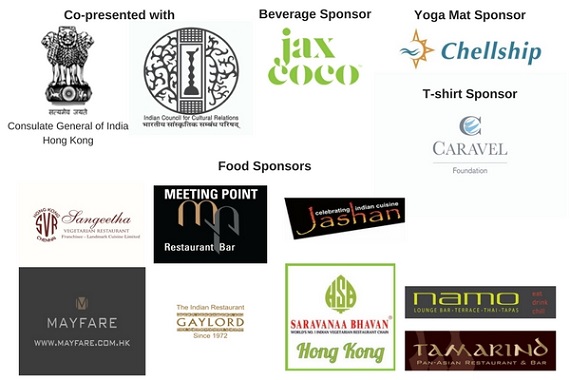 Click here to return to International Day of Yoga 2017 schedule.
Event Details
11:15 a.m. - 12:15 p.m.
Asia Society Hong Kong Center, 9 Justice Drive, Admiralty, Hong Kong
Buy Tickets
HK$20/per class; Online registration required
20170618T111500 20170618T121500 Asia/Hong_Kong Asia Society: Sri Sri Yoga with Tara Chellaram

For event details visit https://asiasociety.org/hong-kong/events/sri-sri-yoga-tara-chellaram Asia Society Hong Kong Center, 9 Justice Drive, Admiralty, Hong Kong