International Day of Yoga 2017
Arts & Culture
Sunday, June 18, 2017
Limited yoga mats available. Participants are encouraged to bring their own mats.
Participants are recommended to bring their own towels as changing and shower facilities are not available.
 
---
Online registration will close at 6 pm on June 17, 2017. Walk-ins on the day are welcome and subject to availability.
---
On the occasion of International Day of Yoga, the Asia Society Hong Kong and the Consulate General of India in Hong Kong will co-present an initiative to address mindful living through the philosophies and practices of Yoga. 
This one-day event will be held at the Asia Society Hong Kong Center premises and will comprise of a series of yoga sessions that will be suitable for beginners as well as people of all different ages. Special classes for families, teens, and office-goers experiencing daily stress are also included. Concurrently, workshops on meditation and talks by esteemed speakers on holistic practices of wellbeing such as Ayurvedic Nutrition, Mindfulness, and the Art of Breathing will also take place throughout the day.
In addition, a food market with healthy food options for lunch and snacks will be available for participants of the events.
---
Schedule
Click on the class title for more details to book tickets.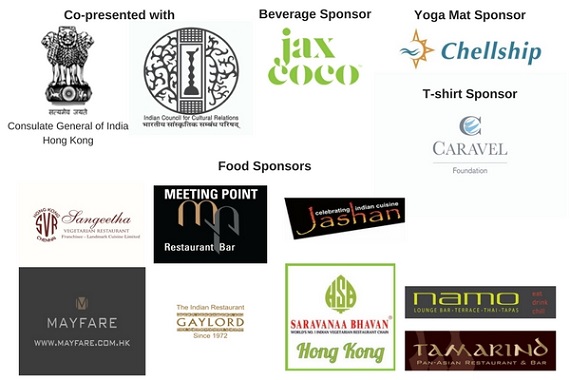 We would also like to extend our heartfelt gratitude to participating yoga and wellness studios: Anahata Yoga, Andiappan Yoga Community, Art of Living, Ayur Yoga, Inspire2Aspire, Integral Yoga, Isha Foundation, Iyengar Yoga Centre of Hong Kong, Prana Yogam, Prema Laughter Yoga & Wellness Limited, Pure Yoga, Raja Yoga Centres Ltd. Hong Kong, Tristhana Yoga, Yoga Central, Yoga Mate, and YogaPoint Hong Kong.
Click here for more upcoming events.