Relieving Stress in Teens through Yoga with Mouna Chamariq of Andiappan Yoga Community
VIEW EVENT DETAILS
International Day of Yoga 2017
Class location: Landscape Terrace
Limited yoga mats available. Participants are encouraged to bring their own mats.
Participants are recommended to bring their own towels as changing and shower facilities are not available.
---
Online registration will close at 6 pm on June 17, 2017. Walk-ins on the day are welcome and subject to availability.
---
The number of activities, distractions, and demands on teenagers is constantly increasing in this day and age. Even at a young age, teenagers are faced with a heightened level of pressure and parents and guardians have a greater responsibility to keep up. This is a highly engaging and enjoyable class for teenagers (13 —19 years old). It will incorporate an active meditation practice of poses and breathing techniques to give participants a good (and not "boring") idea of meditation that can help them cope with stress.
Mouna Chamariq has registered 200 hours of teacher training with Yoga Alliance. She has also completed 200 hours of Advanced Hatha Yoga Teacher Training under the guidance of Master Yogananth Andiappan at Anahata Yoga in Central, Hong Kong, which is accredited by Asana Andiappan College of Yoga and Research Centre in Chennai, India. Mouna is an active member of the Andiappan Yoga Community; she teaches yoga to Hong Kong's domestic helpers and writes articles about eating healthy for Asana International Yoga Journal. But mostly, Mouna loves to share yoga with young people. She has introduced a program at The French International School of Hong Kong where she teaches yoga to high school students. Mouna has been dancing since the age of four and exploring the body-space relationship ever since. While living in New York, she studied Body-Mind Centering with the renowned Trisha Bauman, a former contemporary dancer of the Trisha Brown Dance Company. Mouna was also a long-distance runner for many years. And while yoga was part of her life during her first pregnancy in 1997, she fell out of practice soon after she gave birth. It was not until after she injured herself in 2007 that yoga grew new, deeper roots into her life. Since then, her practice has flourished becoming a full-time yoga teacher continuing to inspire and guide her students with love.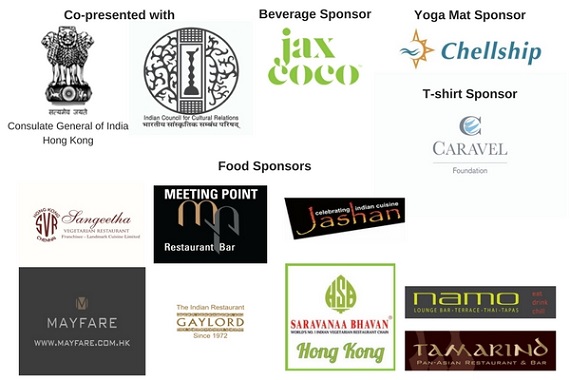 Click here to return to International Day of Yoga 2017 schedule.
Event Details
12:30 - 1:30 p.m.
Asia Society Hong Kong Center, 9 Justice Drive, Admiralty, Hong Kong
Buy Tickets
HK$20/per class; Online registration required
20170618T123000 20170618T133000 Asia/Hong_Kong Asia Society: Relieving Stress in Teens through Yoga with Mouna Chamariq of Andiappan Yoga Community

For event details visit https://asiasociety.org/hong-kong/events/relieving-stress-teens-through-yoga-mouna-chamariq-andiappan-yoga-community Asia Society Hong Kong Center, 9 Justice Drive, Admiralty, Hong Kong