Pragya Yoga with Veenu Sharma of All World Gayatri Pariwar
VIEW EVENT DETAILS
International Day of Yoga 2017
Class location: Landscape Terrace
Limited yoga mats available. Participants are encouraged to bring their own mats.
Participants are recommended to bring their own towels as changing and shower facilities are not available.
---
Online registration will close at 6 pm on June 17, 2017. Walk-ins on the day are welcome and subject to availability.
---
The Vedic Age has gifted us with a precious heritage of yoga science of well-being. In today's fast-paced world, we require a fast and feasible, yet comprehensive-in-effect method of practicing yoga in our daily routine. This comprehensive yoga session will introduce the real meaning and scope of yoga and present a new method called 'Pragya Yoga' for strengthening and rejuvenation of body and mind. Pragya Yoga covers all essential elements of yoga such as asana, pranayama, meditation yogic diet, and routine, important for a happy and healthy life. People of all age groups can practice Pragya Yoga. The session will begin with the practice of asana, pranayama, and meditation, thereafter, a talk on yogic diet and routine for healthy body and mind.
Veenu Sharma is an MBA and a post-graduate in Yoga Science from Dev Sanskriti Viswavidyalaya, Haridwar. She has completed advanced teacher training from Anahata Yoga and Yogalife Foundation. By immersing herself in the study and practice of Yoga Sutras and the eight limbs of yoga, she learned that Yoga is a complete science and truly beyond just a physical practice. It unites mind, body, and soul, which showed the fruit of blissfulness. She intends to bring the benefits of yoga to everyone who practices around her and enjoys sharing the gift of yoga as a volunteer with various social and non-profit organizations. She is associated with organizations including All World Gayatri Pariwar and Hindu Swayamsevak Sangh in Hong Kong.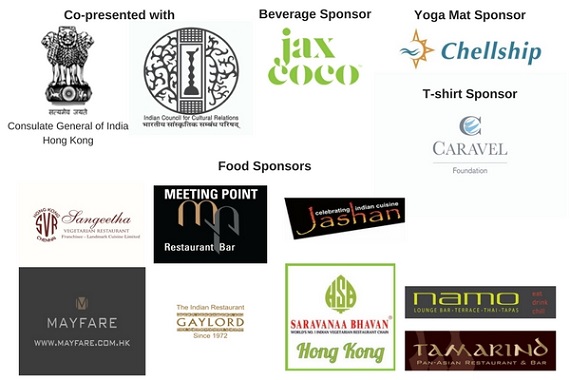 Click here to return to International Day of Yoga 2017 schedule.
Event Details
1:45 - 2:45 p.m.
Asia Society Hong Kong Center, 9 Justice Drive, Admiralty, Hong Kong
Buy Tickets
HK$20/per class; Online registration required
20170618T134500 20170618T144500 America/New_York Asia Society: Pragya Yoga with Veenu Sharma of All World Gayatri Pariwar

For event details visit https://asiasociety.org/hong-kong/events/pragya-yoga-veenu-sharma-all-world-gayatri-pariwar Asia Society Hong Kong Center, 9 Justice Drive, Admiralty, Hong Kong