Photography workshop – An Exploration without light
VIEW EVENT DETAILS
The Hong Kong Jockey Club Presents: Light and Shadows – Caravaggio • The Italian Baroque Master Programs
Photography workshop with So Hing-keung, exhibiting artist
Workshop conducted in Cantonese
Refreshment would be provided
Registration at 6:15 pm
Workshop at 6:30 pm
Close at 9:00 pm
After sunset, everything appears to retreat into darkness. The visible world is now hidden. Can we still capture the beauty of our surroundings in the absence of natural light? To find out, join So Hing-keung, one of the artists featured in the exhibition, as he uses his camera and a torch to creatively compose photographic renditions of the world around us at twilight. Come inspired! Bring an object of your choice and participate in a workshop led by the artist.
So Hing-keung was born in Hong Kong. He graduated with first class honor, Bachelor of Arts in Photographic Design, from the Hong Kong Polytechnic University. So was awarded photographic fellowship from the Asian Cultural Council for a research trip to the United States in 1995 and a one-year Fellowship for Artistic Development by the Hong Kong Arts Development Council in 1998. He practices fine art photography and is a lecturer in the Department of Fine Arts, Chinese University of Hong Kong. So's works have been shown in Hong Kong, Mainland China, Paris, Berlin, New York, and Toronto etc. since the 1980s. So was named Photographer of the Year by the Hong Kong Foreign Correspondents' Club. Among the other awards won were Prize of Excellence at the Hong Kong Art Biennial and the Judges and Gold Awards by the Hong Kong Institute of Professional Photographers. So's works are acquired by the Hong Kong Museum of Art, the Hong Kong Heritage Museum and in private collections locally and overseas.
* Participants are required to bring with their own digital camera
* Please click here to return to the educational programs page.
 
| | |
| --- | --- |
| Co-organizers | Exclusive sponsor |
| | |
Supporting organizations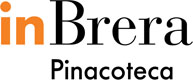 Event Details
6:30 - 9 p.m.
9 Justice Drive, Admiralty, Hong Kong
Buy Tickets
Free admission; Online Registration Required
20140403T183000 20140403T210000 America/New_York Asia Society: Photography workshop – An Exploration without light

For event details visit https://asiasociety.org/hong-kong/events/photography-workshop-–-exploration-without-light 9 Justice Drive, Admiralty, Hong Kong