Laughter Yoga: Laughing is a Piece of Cake
VIEW EVENT DETAILS
International Day of Yoga 2017
Class location: Landscape Terrace
Limited yoga mats available. Participants are encouraged to bring their own mats.
Participants are recommended to bring their own towels as changing and shower facilities are not available.
---
Online registration will close at 6 pm on June 17, 2017. Walk-ins on the day are welcome and subject to availability.
---
Laughter Yoga is a revolutionary idea — simple and profound. The brainchild of Dr. Madan Kataria, a physician from Mumbai, India, launched the first Laughter Club at a park on March 13, 1995, with merely a handful of people. Today, it has become a worldwide phenomenon with more than 10,000 social laughter clubs in 70 countries. Laughter Yoga combines unconditional laughter with yogic breathing (Pranayama). Anyone can laugh for no reason, without relying on humor, jokes or comedy. Laughter is simulated as an aerobic exercise within a group; with eye contact and childlike playfulness, it soon turns into real and contagious laughter. The concept of Laughter Yoga is based on the scientific fact that the body cannot differentiate between fake and real laughter; one gets the same physiological and psychological benefits. 
Amy Chan is a laughter yoga teacher, yoga teacher, counseling psychologist, and Japanese toys and games teacher. Amy's laughter yoga smoothly integrates her rich knowledge and sunny personality. She believes that life is full of colors and blessings, and everyone should be encouraged to live their sparkly best. She is well-known for her unique classes that include laughter yoga with positive psychology and expressive art therapy and is always invited to teach at local universities, NGOs, as well as local and international schools. She had also been a guest speaker at the International Laughter Yoga Conference (2016) and Learning and Teaching Expo (2016).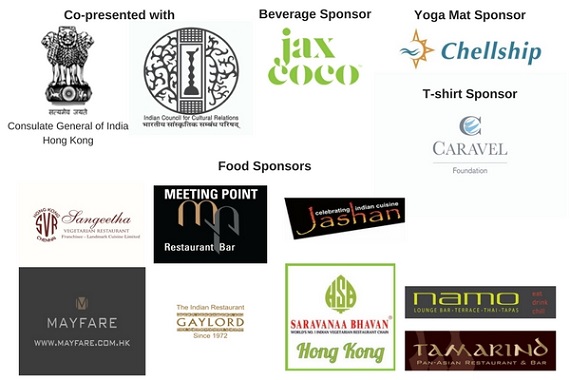 Click here to return to International Day of Yoga 2017 schedule.
Event Details
3 - 4 p.m.
Asia Society Hong Kong Center, 9 Justice Drive, Admiralty, Hong Kong
Buy Tickets
HK$20/per class; Online registration required
20170618T150000 20170618T160000 Asia/Hong_Kong Asia Society: Laughter Yoga: Laughing is a Piece of Cake

For event details visit https://asiasociety.org/hong-kong/events/laughter-yoga-laughing-piece-cake Asia Society Hong Kong Center, 9 Justice Drive, Admiralty, Hong Kong