Lady in Number 6: Music Saved My Life 《樂不可支》
VIEW EVENT DETAILS
The 16th Hong Kong Jewish Film Festival
The 16th Hong Kong Jewish Film Festival Screening
Screening: 12:00nn
(Screened as a single purchase with Regina: The First Woman Rabbi)
Lady in Number 6: Music Saved My Life
《樂不可支》
Directed By Malcolm Clark
39 minutes | Canada, USA and UK | 2014 | Documentary | English
The Lady In Number 6 is one of the most inspirational and uplifting stories of the year. 109 year old, Alice Herz Sommer, the world's oldest pianist and Holocaust survivor shares her story on how to achieve a long and happy life. She discusses the importance of music and how it saved her life: both during her time at Theresienstadt concentration camp and in the years afterwards. She died aged 110, a week before the film won an Oscar.
109歲的愛麗絲是世界上最年長的鋼琴手。二戰時曾在集中營提心吊膽的她,嚐盡人生五味,見證過世間的滄海桑田,惟愛麗絲坦言,直到現在只有音樂,依然能讓她每次也有歷久嚐新的感覺。
在《樂不可支》這部紀錄片中,愛麗絲分享了音樂如何主導了她的生命。譬如,在她被關在特雷津集中營時,音樂怎樣支撐她生存下去;又或在戰後的日子裡,她又如何與音樂肩並肩,走過人生的高低起伏,譜出自己獨一無二的樂章。
《樂不可支》上映後,觸動人心,廣受好評。導演對愛麗絲迷戀音樂的刻畫一絲不苟,與故事絲絲入扣,終讓團隊贏得奧斯卡最佳紀錄片。
AWARDS:
Academy Awards, USA 2014, Oscar : Best Documentary – Short Subject
Heart of Gold International Short Film Festival: Best Documentary
New Media Film Festival Award 2013: Best Trailer
NOMINATIONS:
Camerimage 2014: Golden Frog, Short Documentary 

 
Festival Inquiries
Asia Society Hong Kong Center
Tel:(852) 2103 9511
Email: programhk@asiasociety.org

Co-presented with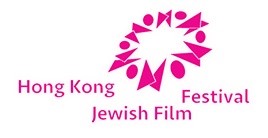 Event Details
12 - 2 p.m.

Asia Society Hong Kong Center, 9 Justice Drive, Admiralty
Buy Tickets
HK$90 General ticket; Free admission for Full-time Students/ Seniors
20151119T120000 20151119T140000 Asia/Hong_Kong Asia Society: Lady in Number 6: Music Saved My Life 《樂不可支》 109 year old, Alice Herz Sommer, the world's oldest pianist and Holocaust survivor shares her story on how to achieve a long and happy life.

For event details visit https://asiasociety.org/hong-kong/events/lady-number-6-music-saved-my-life-《樂不可支》 Asia Society Hong Kong Center, 9 Justice Drive, Admiralty