Regina: The First Woman Rabbi
VIEW EVENT DETAILS
The 16th Hong Kong Jewish Film Festival
The 16th Hong Kong Jewish Film Festival Screening
Screening: 12:00pm
(Screened as a single purchase with Lady in Number 6) 
Regina: The First Woman Rabbi
Directed By Diana Groó
63 mins | Hungary, UK | 2014 | Documentary | English
Diana Groós's poetic documentary tells the story of Regina Jonas who made history by becoming the first properly ordained woman rabbi in the world. The daughter of an Orthodox Jewish peddler, Jonas grew up in Berlin and was ordained in 1935. During the Nazi era and the war, her sermons and her unparalleled dedication brought encouragement to the persecuted German Jews. Regina Jonas was murdered in Auschwitz in 1944.

AWARDS:
New York Jewish Film Festival – Critics Choice
Winner of the Lia Award – Jerusalem Film Festival 2013
Winner – Grand Prix – Szolnok International Film Festival of Cultural Arts, History and Sciences 2013
Hungarian Film Critics Award 2014
 
Festival Inquiries
Asia Society Hong Kong Center
Tel:(852) 2103 9511
Email: programhk@asiasociety.org

Co-presented with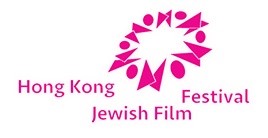 Event Details
12 - 2 p.m.

Asia Society Hong Kong Center, 9 Justice Drive, Admiralty
Buy Tickets
HK$90 General ticket; Free admission for Full-time Students/ Seniors
20151119T120000 20151119T140000 Asia/Hong_Kong Asia Society: Regina: The First Woman Rabbi Diana Groós's poetic documentary tells the story of Regina Jonas who made history by becoming the first properly ordained woman rabbi in the world.

For event details visit https://asiasociety.org/hong-kong/events/regina-first-woman-rabbi Asia Society Hong Kong Center, 9 Justice Drive, Admiralty