Iyengar Yoga with Karen Lam of Yoga Central
VIEW EVENT DETAILS
International Day of Yoga 2017
Class Location: The Hong Kong Jockey Club Hall
This class is conducted in English and Cantonese.
Limited yoga mats available. Participants are encouraged to bring their own mats.
Participants are recommended to bring their own towels as changing and shower facilities are not available.
---
Online registration will close at 6 pm on June 17, 2017. Walk-ins on the day are welcome and subject to availability.
---
Iyengar Yoga, started by B. K. S. Iyengar, successfully merges practice with the spiritual pursuit of a classical yogi, leading to liberation of one's true spirit. Iyengar yoga is now practiced all over the world as the safest and most scientific type of yoga which can be practiced by all body types, races, ages and especially by those with medical conditions (under the guidance of experienced teachers only). Iyengar Yoga provides tools to discover your body and mind in a systematic and safe manner. From beginners to experienced practitioners, Iyengar Yoga leads practitioners to achieve balance and poise as in any hatha yoga discipline, while developing physical and mental stamina to penetrate into the mind to allow glimpses of the practitioner's true spirit. Be it physical and mental health, or self-realization as one's ultimate goal in yoga practice, Iyengar Yoga has a clear and safe 'road map' for all people.
Karen Lam started practicing yoga in 1999, attending various yoga systems and conferences before focusing her studies with Mr. B. K. S. Iyengar's yoga philosophy, practice, and teachings in 2003. Certified as an Iyengar Yoga teacher since 2010, Karen manages and teaches at Yoga Central-Iyengar Central. She speaks fluent Cantonese, Mandarin, and English.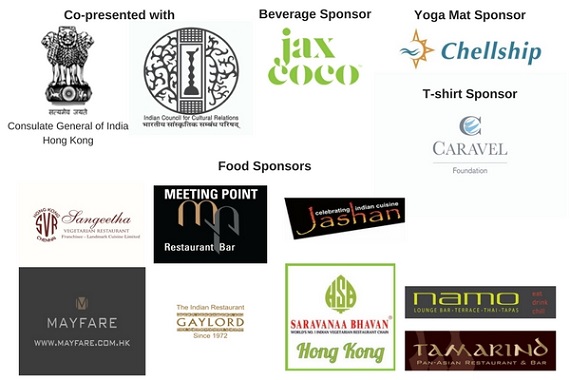 Click here to return to International Day of Yoga 2017 schedule.
Event Details
1:45 - 2:45 p.m.
Asia Society Hong Kong Center, 9 Justice Drive, Admiralty, Hong Kong
Buy Tickets
HK$20/per class; Online registration required
20170618T134500 20170618T144500 Asia/Hong_Kong Asia Society: Iyengar Yoga with Karen Lam of Yoga Central

For event details visit https://asiasociety.org/hong-kong/events/iyengar-yoga-karen-lam-yoga-central Asia Society Hong Kong Center, 9 Justice Drive, Admiralty, Hong Kong