Family Yoga: Kidding Around Yoga with Hersha Chellaram of Integral Yoga
VIEW EVENT DETAILS
International Day of Yoga 2017
Lecture Location: Joseph Lau and Josephine Lau Roof Garden
Limited yoga mats available. Participants are encouraged to bring their own mats.
Participants are recommended to bring their own towels as changing and shower facilities are not available.
---
Online registration will close at 6 pm on June 17, 2017. Walk-ins on the day are welcome and subject to availability.
---
Children love playing, giggling and jumping around. Kidding Around Yoga is based on the system of Integral Yoga and is designed for yoga to be a playful experience while planting seeds for children to learn about mindfulness, managing stress, and living to their best potential. This fun and laughter-filled family yoga session extending to the whole family (parents are included and encouraged). The class will be a high energy class that is inclusive to all families, including children with special needs.
Hersha Chellaram runs Hersha Yoga an Affiliate School of Integral Yoga in Hong Kong providing teacher training and accessible yoga. Hersha has over 15 years in teaching yoga and training students to become yoga teachers. She specializes in bringing yoga to communities with disabilities and special needs and has co-founded YAMA Foundation — a unique non-profit that makes yoga, arts and meditation accessible to Hong Kong's under-served communities.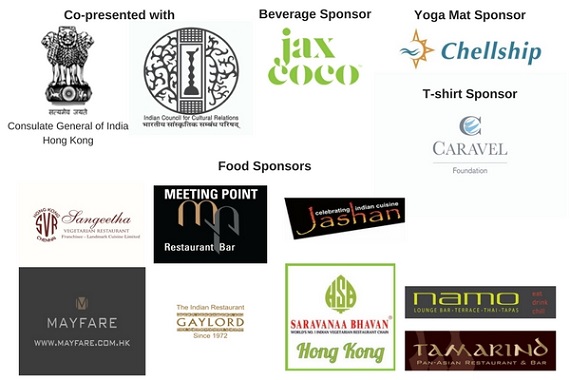 Click here to return to International Day of Yoga 2017 schedule.
Event Details
11:15 a.m. - 12:15 p.m.
Asia Society Hong Kong Center, 9 Justice Drive, Admiralty, Hong Kong
Buy Tickets
Free admission; Online registration required
20170618T111500 20170618T121500 Asia/Hong_Kong Asia Society: Family Yoga: Kidding Around Yoga with Hersha Chellaram of Integral Yoga

For event details visit https://asiasociety.org/hong-kong/events/family-yoga-kidding-around-yoga-hersha-chellaram-integral-yoga Asia Society Hong Kong Center, 9 Justice Drive, Admiralty, Hong Kong