Creative Meditation with B. K. Rohini of Raja Yoga Centres Ltd. Hong Kong
VIEW EVENT DETAILS
International Day of Yoga 2017
Class Location: Lee Quo Wei Room

This session is conducted in Cantonese.
Limited yoga mats available. Participants are encouraged to bring their own mats.
Participants are recommended to bring their own towels as changing and shower facilities are not available.
---
Online registration will close at 6 pm on June 17, 2017. Walk-ins on the day are welcome and subject to availability.
---
Having a spiritual awareness and maintaining a meditative mind helps one to be more emotionally stable, calm, self-confident and peaceful. This session is a peaceful one hour creative meditation session in which one will understand what meditation is, understand the power of one's thoughts, understand the stages of meditation, and learn the benefits of meditation.
Kathie Kwok has been practicing Raja Yoga Meditation for over ten years. She will explain what is meditation and benefits of meditation for body and Mind.

Susanna Li has been practicing Raja Yoga Meditation for over 30 years. She will share two live meditation commentaries to relax the body and mind.

Sister B. K. Rohini is the co-ordinator of the Raja Yoga Meditation Centre in Hong Kong and has been practicing Raja Yoga Meditation for over 20 years. She will lead Creative Meditation.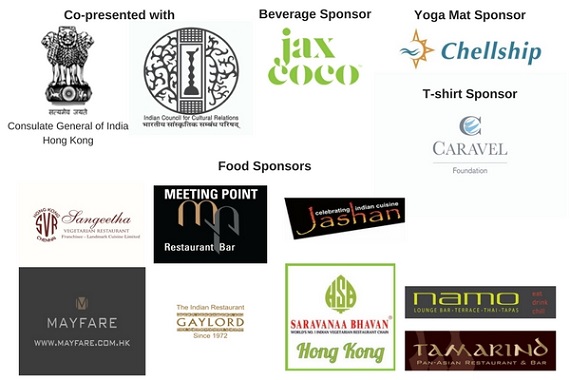 Click here to return to International Day of Yoga 2017 schedule.
Event Details
11:15 a.m. - 12:15 p.m.
Asia Society Hong Kong Center, 9 Justice Drive, Admiralty, Hong Kong
Buy Tickets
HK$20/per class; Online registration required
20170618T111500 20170618T121500 America/New_York Asia Society: Creative Meditation with B. K. Rohini of Raja Yoga Centres Ltd. Hong Kong

For event details visit https://asiasociety.org/hong-kong/events/creative-meditation-b-k-rohini-raja-yoga-centres-ltd-hong-kong Asia Society Hong Kong Center, 9 Justice Drive, Admiralty, Hong Kong